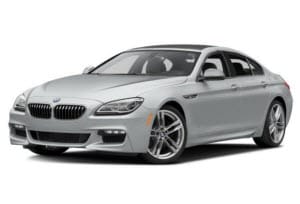 The 2017 BMW 6 Series is a much-anticipated update of the previous model. Featuring minor updates for the new model year, including an updated infotainment system and an in-car Wi-Fi hotspot, the vehicle gives new car buyers much to think about as they shop around. 
Learn more about the 2017 BMW 6 Series in this vehicle review from the team at your local BMW dealer near Manhattan, Bronx, and Queens. Then schedule a test drive of the new vehicle at BMW of Manhattan.
An Abundance of Styles for You to Choose From
The 2017 BMW 6 Series offers 4 optional body styles so you can choose the one that best fits your wants and needs. Whether you're looking for a family-friendly luxury vehicle for your morning commute (4-door sedan) or something a little sportier (4-door coupe), you can take your pick. 
This isn't new to the vehicle, of course, but there are a few changes to this year's model that BMW fans will enjoy. The Gran Coupe body style, for example, gained a little length in the 2017 model for an overall 4.5-inch longer wheelbase. And it got some visual updates, including the aerodynamic arching hood line. Overall, the vehicle is stunning inside and out.
Incredible Performance Keeps the 6 Series Relevant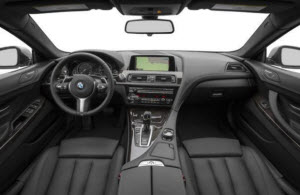 The 2017 BMW 6 Series has a lot of stunning features, but one we love best is its incredible performance. With the BMW TwinTurbo 4.4-liter V8 engine, you won't have a worry in the world. With 560 horsepower and 500 lb-ft of torque at your fingertips, you'll be more interested in testing the driving dynamics than fretting over life's little details. And with the 7-speed dual-clutch automatic transmission or 6-speed manual transmission with rev matching, you'll be out of sight before you know it. 
The vehicle offers additional engine options, including a 3.0-liter inline 6-cylinder that produces 315 horsepower in addition to the 4.4-liter V8 engine that produces 445 horsepower.
M Sport Package is All New for 2017
While many believe the 6 Series should be in for a major overhaul, it's still an incredible vehicle. And with a few minor tweaks and changes, it stays totally relevant. 
One of those tweaks is the addition of the M Sport Package. This optional package adds on 19-inch wheels, darker trim colors, black brake calipers, and tiny additions that make the vehicle overall a sportier look.
You Can Own the 2017 BMW 6 Series
As one of the most popular vehicles in our current inventory, we've seen that the new 2017 BMW 6 Series has a lot to offer today's buyer. If you're in the market for a new car that's as technologically equipped as it is powerful, then take a closer look at the BMW 6 Series at your local BMW dealership near Queens, Manhattan, and Bronx. Schedule a test drive at BMW of Manhattan now to get started.