It's the absolute best time of your life. You're getting married! And what better way to celebrate than to find the perfect dress for your big day? But with all of the bridal shops near Manhattan, how's it possible to narrow down where you'll have the best shopping experience?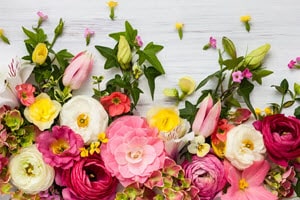 We've done the research for you and narrowed down bridal shops in the Manhattan area to three that stand out among the rest. Check out these amazing shops, and get on your way with planning your big day!
RK Bridal New York
Your wedding dress should be a reflection of you, and with the hundreds of affordable options at RK Bridal New York, this will never be a problem. With a ton of designers to choose from and RK Bridal's lowest price guarantee, you're sure to find the dress that's made for you.
A family-owned boutique since 1953, this shop has had their experience in the bridal biz. And because budgets are usually a little tight when funding a wedding, their Match Price Program will ensure you get the best price for the dress you fall in love with. So, your perfect dress will never be out of your price range!
The Bridal Garden
Who says you can't have an original gown on a budget? In business for 20 years now, The Bridal Garden offers unique gowns at up to 75% off the original retail price. With collections from countless designers, retailers, and gently used gown donations, The Bridal Garden will ensure you find the gown that was made just for you.
And when you thought your perfect moment couldn't get any better, you'll be thankful to know that the proceeds from your gown purchase go to charity. The Bridal Garden is a not-for-profit organization that takes pride in funding education for disadvantaged children, so your big day will make someone else's day that much better.
Wedding Atelier
Luxury and one-of-a-kind couture dresses define Wedding Atelier. You'll feel catered and specially attended to, from the moment you walk into this traditional boutique until you're leaving with your beautiful new wedding gown.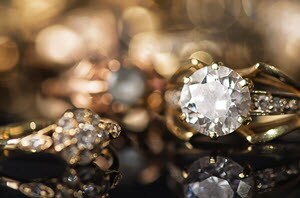 Not only can you walk in and find your dream wedding dress, but Wedding Atelier can custom make the design you have in mind. Short on time? This amazing little shop can have your custom gown made in 10 weeks or less. Last-minute wedding? They have plenty of off-the-rack options to make your quick decisions look like you've been planning for years.
Bridal Shops near Manhattan
Now you've got the scoop on three bridal shops near Manhattan that are sure to help you find the wedding dress that was made for you-or in some cases, to have your dress actually made for you!
No matter what choice you make, these shops are sure to give you a personalized, incredible experience that'll get you ready for the biggest, most exciting day of your life.