One of the best things about Manhattan is the food. But what's even better, you don't have to go to a fancy restaurant to get something authentic. Food trucks in Manhattan have some of the best options for your on-the-go meals.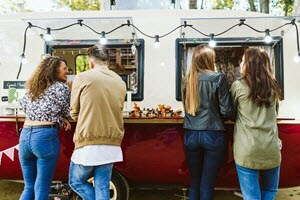 You can't walk down a street in NYC without passing several food trucks. But with hundreds to choose from, how can you know which ones are worth the stop? We've narrowed it down to three-and yes, we're patting ourselves on the back for this one.
The Desi Food Truck
NYC's first Indian food truck has made its way to the streets of Manhattan. Located between 5th Avenue and West 27th Street, you'll satisfy your taste buds at The Desi Food Truck with options like buttery Kati Rolls, Puri Bhaji, Haleem, or Chicken Tikka Masala.
With a second location coming this November to Park and Lexington on 28th Street, The Desi Food Truck continues to expand with its growing popularity. The Desi Food Truck even offers catering for events or the office.
Jiannetto's Pizza & Catering
Spaced around Manhattan with three trucks, Jiannetto's Pizza & Catering has been offering NYC residents and visitors authentic, thin-crust Sicilian pizza since its establishment in 1998. Customers have the option of buying a full pie, or just a slice or two while on the go.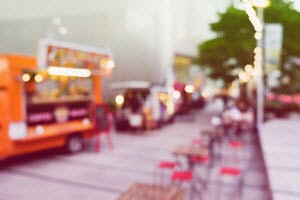 In addition, Jiannetto's catering menu includes even more options. With entrées like Veal Marsala and Eggplant Rolatini, and appetizers like Fried Calamari and Stuffed Mushrooms, your next event is guaranteed to be a hit.
Nuchas
For the perfect on-the-go meal for the always-going-places New Yorker, Nuchas offers homemade empanadas that are perfect for fork-free eating when trying to catch the next subway. With empanadas for any and every diet, Nuchas offers meat-filled, vegetarian, and vegan options.
Nuchas changes its location around NYC daily, and you can check the updated location here. But, if you're looking to have your next event catered, they'll come to you!
So, there you have three of our favorite food trucks near Manhattan. Variety, authenticity, and tons of flavor from these trucks will keep you going throughout your busy days in NYC.