The end of summer means many things: fall colors, pumpkin spice flavored everything, and our favorite, football season. And the best part about football season? It makes your Mondays seem less, well, like a Monday.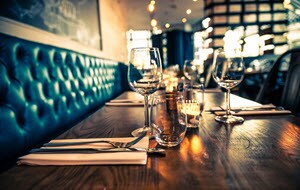 So where are the best places you can catch the Monday night game in Manhattan? We've gathered up our favorites in this location guide for your Monday Night Football hot spots.
Blue Haven
An upscale sports bar meets a craft brew pub at Blue Haven. Enjoy tons of craft beers, both on tap or bottled, while choosing from a huge menu that replicates that of gastropub fare.
Your Monday Night Football Experience: Set yourself up at the marble-top bar, grab one of the local (or not so local) brews and a plate of Chicken & Biscuits, and choose which one out of 16 HDTVs you'll watch your favorite team on.
Manny's on Second
If you're looking for a sports bar that's made to feel like your home away from home, grab a few friends and check out Manny's on Second. Choose from tons of beers on draft, plus an extensive lunch and dessert menu to satisfy your pub fare cravings.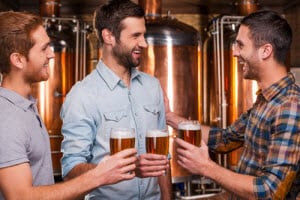 Your Monday Night Football Experience: Pull up a chair at the bar and pick out one of the TVs to watch the big game, while enjoying a Purple Haze and some of Manny's Famous Chicken Wings.
Smithfield Hall
Do you like the coziness of reclaimed wood and exposed brick in your favorite bar? Check out Smithfield Hall, the beautifully designed Monday night hot spot. With a huge food and drink menu, you're bound to find your favorite combination of a meal, drinks, and sports here.
Your Monday Night Football Experience: Have a seat at the 70-foot wood bar while sipping on a cocktail (an aperitif, perhaps) and enjoying some Braised Short Ribs, while checking out the game on one of their HDTVs.
And there you have our favorite spots to watch Monday Night Football. Gear up with your favorite jersey and grab a barstool at one of these spots for the next big game!