It's been said that coffee runs New York City. We may go even a little further to say that it's become part of a New Yorker's DNA. Coffee shops and carts line the city's streets, getting these busy city dwellers powered from one place to the next.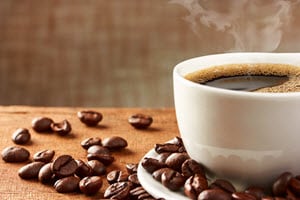 But how can residents of Manhattan, the Bronx, and Queens know exactly where to find the best cup of coffee in Manhattan? We've done the research, and with perhaps hours of no sleep later, we've rounded up our top three favorite coffee shops in the city.
Abraço
For coffee with a little bit of a Spanish and Italian twist, look no further than Abraço. Inspired by Spanish and Italian bars, you'll find a variety of food, coffee drinks, and music at this small, but vibrant, coffee joint.
Located at 81 East 7th Street in Manhattan, stop by Abraço and get your caffeine, sweet tooth, and music fix. You won't regret indulging in drinks like a Macchiato, Piccolo, or Cortado-all at great prices!
Stumptown Coffee Roasters
If you thought making the ideal cup of coffee was an easy task, think again. At Stumptown Coffee Roasters, they take finding the best coffee beans seriously for their brand, and have developed a whole process of making you the perfect cup of joe.
Along with the amazing coffee you can drink from Stumptown, you can follow their journey around the world of how they find their coffee beans right on their website. They explain their entire story, along with each of their stops. You'll even find cool facts, like the history of coffee. So, grab a cup from their shop and get reading!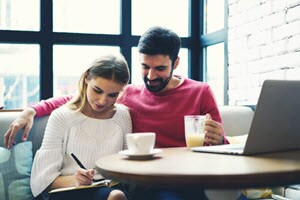 Third Rail Coffee
With two prime Manhattan locations, you'll find your caffeinated drink of choice at Third Rail Coffee. They offer a ton of different drinks we know and love, plus pastries to satisfy everyone's taste buds.
Stop into Third Rail and grab yourself an Americano, or the ever-so-popular cold-brewed coffee. Have allergy issues? No problem. Their Outlaw Granola bars are gluten-, dairy-, and soy-free, and are sold exclusively at Third Rail.
Stop by any of these awesome coffee shops on one of your busy New York City days, and you'll never look at a regular cup of coffee the same!