Chinese restaurants are known and loved by NYC residents. It seems like there's some kind of Chinese cuisine on every other corner when you're walking the streets of New York. However, what about those best kept secrets that the entire city and tourists haven't discovered yet?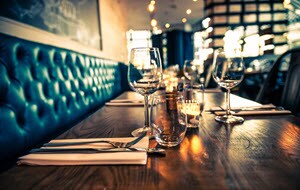 We've dug them up and put together this guide to a few somewhat unknown Chinese restaurants in NYC. Check them out, see what's in your neighborhood, and impress your friends with your hip underground restaurant knowledge.
Café China
If you're into time travel, Café China is your go-to escape in the form of a Chinese restaurant. Step back to the 1930s Shanghai scene, where you'll be surrounded by antique art and artifacts, along with an extensive food and wine menu to accommodate your experience.
Enjoy a wide variety of items on the food menu, such as steamed soup buns, sautéed lobster, or eggplant Szechuan style. Accompany your meal with a bottle of red, white, or rosé from the wine menu, or one of the restaurant's artisan teas. Café China is more than just a restaurant-it's an experience.
Fung Tu
Looking for some hometown flavor? Check out Fung Tu, a blend of Chinese-American cuisine on the border of the Lower East Side and Chinatown. With menu items packed with flavors to satisfy any craving, Fung Tu has become a neighborhood favorite.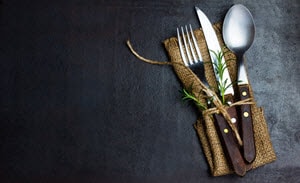 Enjoy items from the Snack section, like smoked and fried dates stuffed with duck, or an awesome entrée like braised beef short ribs. End your meal with some tasty brown butter-pistachio Rice Krispies, and go home stuffed and happy.
Tang Pavilion
If you like a modern twist on classic Chinese fare, look no further than Tang Pavilion. This hidden gem in the heart of Midtown is known for exceptional food, especially when you're on the go-as most New Yorkers are.
Using the freshest ingredients, Tang Pavilion offers a wide variety of items on their menu. You can even order online and pick it up on the way to your next destination.
Check out these awesome, lesser-known Chinese restaurants, and take the reins on deciding where to go on your next group night out!