Sunsets in New York City are like getting the best of both worlds: nature doing its thing, while the city skyline serves as a backdrop. What could make this scene even better? Some New York City food!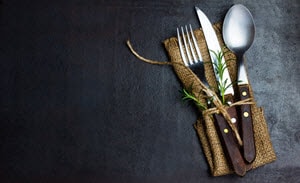 We thought it'd be a cool idea to find the best restaurants to watch the sunset, so you can enjoy some drinks and grub while watching the sun go down.
The Brooklyn Barge
Step onto The Brooklyn Barge, and find yourself temporarily out of city life and on the inside of marina life. You'll find a variety of awesome food and drinks that would appeal to all different taste buds, so bring the whole crew along for this maritime experience.
The Brooklyn Barge offers plates like Tugboat Nachos, Brooklyn Barge Tacos, and an array of beer and cocktails. Located right on the water between West Street and Milton Street in Greenpoint, Brooklyn, you won't be disappointed with your time at this floating restaurant.
Grand Banks
Grand Banks is quite the different dining experience. Enjoy wild-caught fish along with a wide variety of food and drinks aboard the Sherman Zwicker, New York's historic wooden schooner on the Hudson Bay.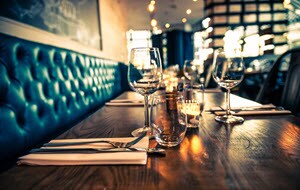 Such food items include Burrata, Ceviche, a delicious Lobster Roll, and more! Located at Pier 25 in Hudson River Park, Grand Banks is an amazing place for watching the sunset with your date, family, or closest friends.
Pier 66 Maritime
Settled on a former Lackawanna railroad barge, Pier 66 Maritime is the ultimate outdoor restaurant with one of the best sunset views in NYC. Grab a table with a group of friends, or impress your date with this top restaurant pick.
Snack on some dishes like Cheesy Risotto Balls, Roasted Garlic Hummus, or Fish Tacos, accompanied by some crafty cocktails, and you've got yourself a nice boat party. Add the sun setting over the backdrop of the New York City skyline for the cherry on top.
You really can have it all in New York City: city lights, nature, plus hanging out on the water. Stop by any of these great places and watch the sun go down like never before.