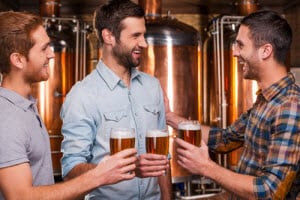 Finding a great pub is easy in New York City. Given that so many New Yorkers love the social scene, a calm and relaxing environment, and delicious libations on tap, you'll find a ton of great restaurants and pubs in Manhattan. But we have three you simply can't miss on our list of the best pubs in Manhattan, NY.
McSorley's Old Ale House 
Since 1854, McSorley's Old Ale House has been a popular gathering place for artists, writers, politicians, musicians, and regular old Joes and Janes. The saloon is the oldest continuously operating saloon in New York City, which is likely why its patrons have been people from all walks of life, including Abraham Lincoln, John Lennon, and Woody Guthrie. 
Over the years, the saloon has made a reputation for itself. In the beginning, it was an after-work home for Irish working men where beer was cheap and crackers and cheese were free. In 1940, the bar was rediscovered in a profile by the New Yorker titled "The Old House at Home." 
This historical pub is one you won't want to miss in Manhattan. You can learn more about McSorley's Old Ale House and McSorley's Ale on the official saloon website. 
Connolly's Pub & Restaurant 
With three locations in the Manhattan area, Connolly's Pub & Restaurant is a well-known New York City Irish pub. The restaurant offers a classic Irish dining experience with healthy portion sizes and traditional menu offerings. The Times Square location is conveniently located near the Broadway theatres and is a common go-to stop for theatre-goers looking for a delicious home-style meal. 
The restaurant and pub's extensive menu includes traditional Irish fare like Harp Beer Battered Fish & Chips, Chicken Pot Pie, Irish Beef Stew, Bangers & Mash, and Shepherd's Pie. But you'll also find some items that are less Irish and more American like the Eastern Shore Crab Cake and the Classic Chicken Parmesan Pasta. 
No matter what you go for on the extensive menu at Connolly's Pub & Restaurant, you'll enjoy a comfortable environment, a friendly hospitality staff, and a delicious and satisfying meal. 
Peter Dillon's Pub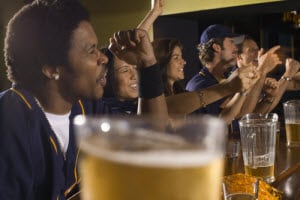 Like any good Irish pub, Peter Dillon's Pub offers cold brews, a great atmosphere for quality social gatherings, and occasional live music performances. It's for all these reasons that it's on our list of the best pubs in Manhattan. The local establishment offers a super Irish environment complete with Irish paraphernalia all around, a huge wood bar, and plenty of seating for all your friends. 
Whether you're looking for a place to stumble into after a long day at work, or you're looking for a fun place to make a few new friends, Peter Dillon's Pub is great for all of that. Relaxed and casual, the pub makes for a nice relaxing evening. 
You can learn more about Peter Dillon's Pub and find out about Happy Hour specials and special events right on their website.