About Bronx, NY
Home to some 1.4 million people, Bronx, NY, boasts a diverse population thanks to years of people from European countries such as Ireland, Germany, and Italy as well as from the Caribbean moving here along with African Americans attempting to escape discrimination in the South. This mix of people and cultures is just one of many things locals love about this New York City borough.
BMW Dealer Bronx NY
We are your local BMW dealer near Bronx, NY. We offer a huge inventory of new, used, and certified pre-owned BMW vehicles for you to choose from, including the entire BMW lineup. Our friendly and professional team of sales professionals is here to assist you throughout the car buying process, from choosing to right vehicle to helping you decide whether to lease or buy.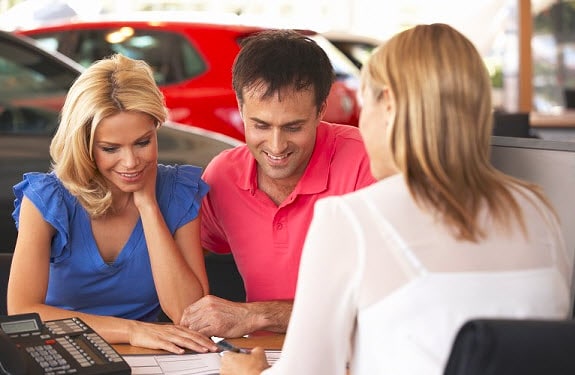 Once you've selected the vehicle that satisfies your wants, needs, and budget, we'll work with you to finance the BMW of your dreams. We deal with an excellent team of lenders who work hard to ensure that every customer gets financing terms they can afford. We'll work with you the same way, and you can start now by simply filling out a finance application online.
Long after you've purchased your vehicle, you'll want to do everything you can to ensure the health and longevity of your investment. Our friendly, highly trained, and motivated team of service professionals will be happy to help you with keeping your vehicle maintained for years to come.
Are you ready to take the next step on your car buying journey? The team at your Bronx BMW dealer is here to assist you Monday through Friday from 9 am until 7 pm, Friday from 9 am until 6 pm, and Saturday from 10 am until 5 pm. To schedule a test drive, give us a call today at 877-855-4607.
Directions to Your Bronx BMW Dealer
We are conveniently located at 555 West 57th St. New York, NY and getting to our BMW dealership from the Bronx is a quick 19-minute drive or about an hour on public transit.
To get here by car, follow I-95 South toward Lower Level S/Trans-Manhattan Expressway/US 1 Lower Level S and follow signs for I-95 S/US 1 S/G W Bridge Lower Level.
Use the right two lanes to take exit 1 for NY 9A South. In a half mile, keep right and merge onto NY 9A South.
Make a sharp left in about 6 miles onto 12th Avenue and follow signs for West 56th Street. Continue onto West 57th Street and you'll see your BMW dealership on the left at 555 West 57th Street in New York, NY.
To get here by public transit, you can take the East 180th Street 2 train toward Flatbush Avenue-Brooklyn College and get off at 72nd Street. Take the M57 at West 72nd Street and Broadway toward East Side York-60th Street Xtown and get off at West 57 Street at 11th Avenue. Walk over to 555 West 57th Street and you'll see your BMW dealer.