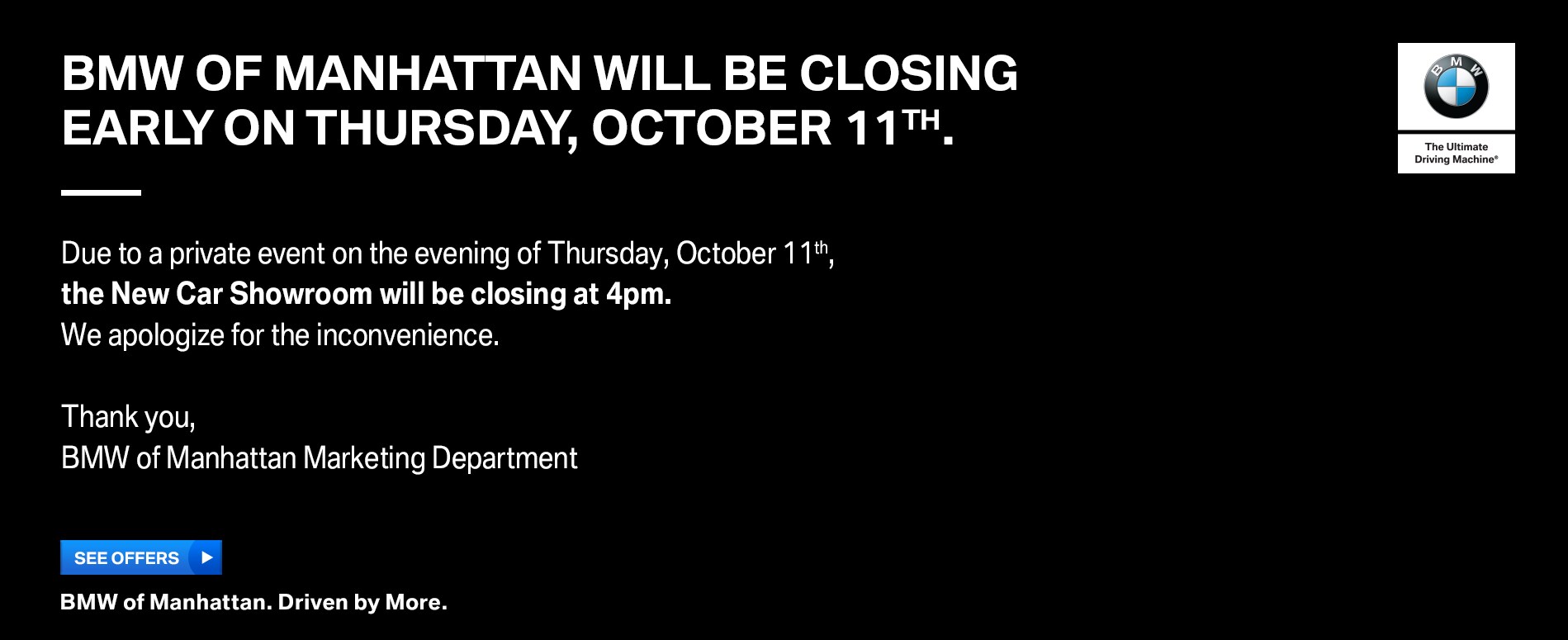 At BMW of Manhattan, we're always hosting new and exciting events to connect with our neighbors in Manhattan, Bronx, Queens, and beyond. Don't miss out on the fun! Check below to find out when our next event is happening, and take a look at photos from previous BMW of Manhattan events.
Need help? Contact us today!
Upcoming Events:
Our Past Events:
GOTHAM Magazine Men's Style Event
Fashion Tech Week NY 2017 "All About the Shoe"
BMW NYC & MINI NYC Drive One Home Certified Pre-Owned Sales Event
BMW Manhattan: Behind The Scenes of Formula E
An Evening of Performance, Technology & Craftsmanship 
Eric Shiner's Sotheby's Armory Show VIP Dinner