If you're considering purchasing an upscale sports car like the models in the 2016 BMW M Series or the 2016 Porsche Cayman, you're likely looking for power and luxury. And both of these vehicles have plenty of that to offer.
For convenience, we'll compare the 2016 BMW M2 and the 2016 Porsche Cayman, since they're both two-door coupe body styles with comparable specifications. Check out our vehicle comparison below and then schedule a test drive at your local dealer near Manhattan, Bronx, and Queens.
Engine Performance Comparison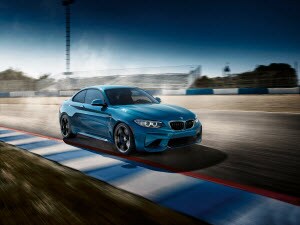 When comparing the 2016 BMW M2 and the 2016 Porsche Cayman, the first place you can look to see how the two vehicles differ is in how they perform on the road.
In terms of power, the 2016 BMW M2 is equipped with a 365-horsepower 3.0-liter I-6 engine that produces 343 lb-ft of torque. In comparison, the 2016 Porsche Cayman's 2.7-liter H-6 engine produces only 275 horsepower and 213 lb-ft of torque.
Both vehicles feature rear-wheel drive and a manual transmission but vary greatly in their suspension systems. The Cayman features strut suspension both in the front and the rear. But the M2 features rear multi-link suspension. In terms of performance, this means the M2 offers a smooth and comfortable ride even over rough roads, making it an excellent choice for drivers in the New York City area.
Luxury Interior Comparison
When comparing the two vehicles on the interior, you'll get to see the real benefits that come with buying a BMW vehicle. While both Porsche and BMW are well-known, one brand seems to rely more on the features they provide instead of the name of their brand. The 2016 BMW M2 offers a standard audio system with seven speakers, as well as a USB port, an HD radio, and a keyless ignition system.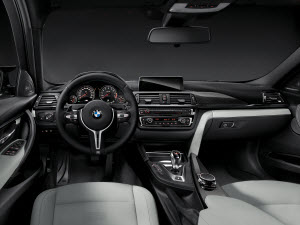 On the other hand, the standard features in the Porsche Cayman are pretty disappointing, especially given the vehicle's high starting price point. The vehicle comes standard with a four-speaker audio system and doesn't offer any of those extra features we previously mentioned, such as HD radio.
Schedule a Test Drive
Are you ready to get behind the wheel of the all-new 2016 BMW M Series? The vehicle is now available at your local BMW dealer near Queens, Manhattan, and Bronx. BMW of Manhattan offers a huge inventory of new, used, and certified pre-owned BMW vehicles for you to choose from, including the entire BMW lineup.
BMW of Manhattan is conveniently located at 555 West 57th Street in New York, NY. Our team of highly trained BMW sales professionals is available in our showroom to guide you through the entire car buying process during our regular hours Monday through Thursday from 9 am until 7 pm, Friday from 9 am until 6 pm, and Saturday from 10 am until 5 pm.
To schedule a test drive of the 2016 BMW M Series at BMW of Manhattan, give us a call at 877-855-4607 today. If you would like to learn more about the 2016 BMW M Series, read our in-depth vehicle review.