Although its name is part and parcel of "luxury," BMW is also known for its outstanding performance, driving experience, and its ability to keep drivers safe and secure on the road. Drivers in Queens, Bronx, and throughout Manhattan demand cars that'll provide the very best safety features and ratings. As a result, many turn to BMW, a manufacturer that consistently provides the best and most current safety technology and features. Read about the BMW safety features across the range of vehicles, and where you can go to learn more about how this brand can keep you and your family safe.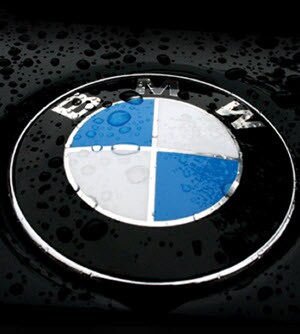 Innovative BMW Safety Features Leading the Class
BMW is well known as a manufacturer that offers the most current and advanced safety features, which leads many drivers to choose it as their luxury brand. Both optional and standard safety features on BMW cars are class-leading in quality.
These vehicles are well equipped to make sure that drivers and passengers stay safe, whether going on a long road trip or just taking a jaunt to the grocery store. BMW is committed to reducing crash risks and preventing injuries when unfortunate accidents do happen.
BMW Assist™ Package
The BMW Assist™ package is the heart and soul of every BMW car's or SUV's safety features. This system drives and coordinates real-time live assistance to make sure that no matter where you go, you'll have access to instant response from roadside specialists who can help you and get help to you.
The system uses GPS tracking integrated with wireless technology to allow your representative to locate your car right away and dispatch first responders, roadside assistance, or to help you send an SOS as needed.
Advanced Safety Features
Of course, while it's great to have access to instant help, the goal is to avoid getting hurt in the first place. The innovative and advanced safety features on all BMW vehicles are equipped to do just that. These include the basics like anti-lock brakes and stability control to the high-end features like parking assist for both parallel and perpendicular parking, 360-degree top-down camera systems, rearview cameras, active headrests, pre-tensioned seat belts, and more.
BMWs even have the ability to reduce the chances for fire risks, disengaging the battery and generator when necessary and deactivating the vehicle's fuel pump, while unlocking the doors to allow ease of escape. From Lane Departure Warning to Frontal Collision Mitigation, Rear Cross-Traffic Alert, Blind Spot Monitoring, and more, your new BMW will keep you safe with an outstanding suite of safety technology features and options. 
Check Out BMW Safety in Manhattan NY
BMW of Manhattan is a full-service BMW sales and service dealership serving Queens, Bronx, and Manhattan drivers. We'll provide you the new luxury vehicle of your dreams while working with you to keep it running like new for the entire time you own it. If you're interested in learning more about the BMW safety features that'll keep you from harm, we're ready to help. Just stop into our showroom today for more information or to get behind the wheel for a test drive!