When it comes to SUVs, what kind of features come to mind? A lot of people value interior space and comfort, while others may prioritize performance. If you don't want to pick between them, a luxury SUV can offer you all that and more. When you're cruising around the streets of Manhattan, Bronx, and Queens, you deserve to have performance and comfort you can count on, so don't settle for anything less.
Two of the best options available are the new 2018 BMW X1 and the 2018 Audi Q3. Both these SUVs offer an experience that few others can match with their incredible luxury features. Only one can be your next ride, however, so you need to make sure you choose the one that fits you best. Find out which is better suited for your needs with our comprehensive BMW X1 vs. Audi Q3 comparison.
BMW X1 vs Audi Q3 Performance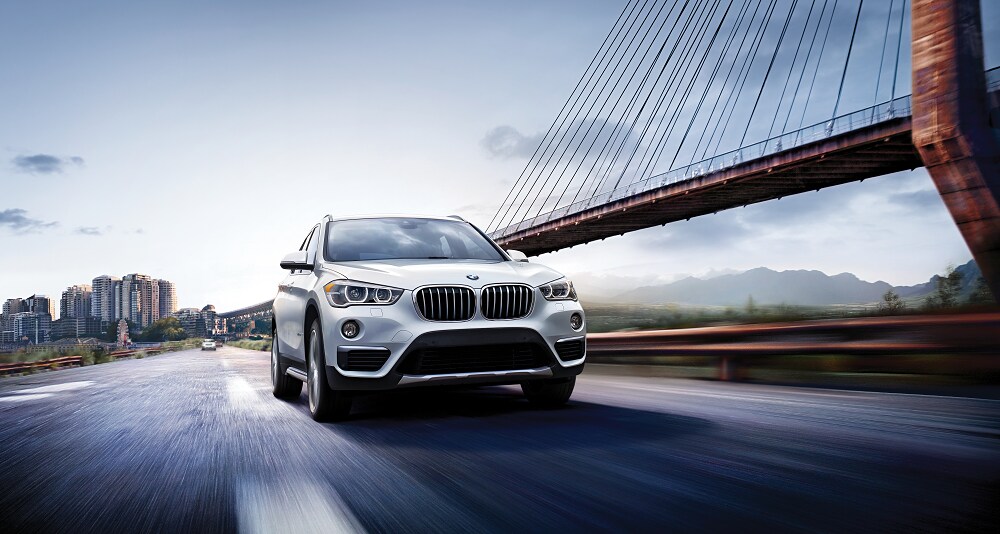 One of the most striking differences between these two SUVs is the engine power. Under the hood, you'll find a 2.0-liter turbo 4-cylinder engine in each. Despite having the same kind of engine, however, the X1 manages to get 228 horsepower and 258 lb-ft of torque, while the Q3 can only manage 200 horsepower and 207 lb-ft of torque.
Despite the power difference, the BMW X1 actually tends to be more efficient with a greater fuel economy. The Q3 is remarkably efficient with its EPA-estimated 28 MPG highway and 20 MPG city, but it can't quite compete with the X1's EPA-estimated 32 MPG highway and 23 MPG city. Interestingly enough, the fuel economy decreases if you get the front-wheel drive X1 model, but it's still superior to the most efficient version of the Q3.
BMW X1 vs Audi Q3 Interior
Both these SUVs include a multitude of luxury features, so you can expect to find comforts like leather seats and lumbar support, no matter which one you opt for. The primary difference lies within the dimensions, particularly with the rear passengers. In the Q3, rear passengers will have 37.4 inches of headroom and just 31.1 inches of legroom. Meanwhile, BMW X1 rear passengers can enjoy 39.4 inches of headroom and a sprawling 37 inches of legroom.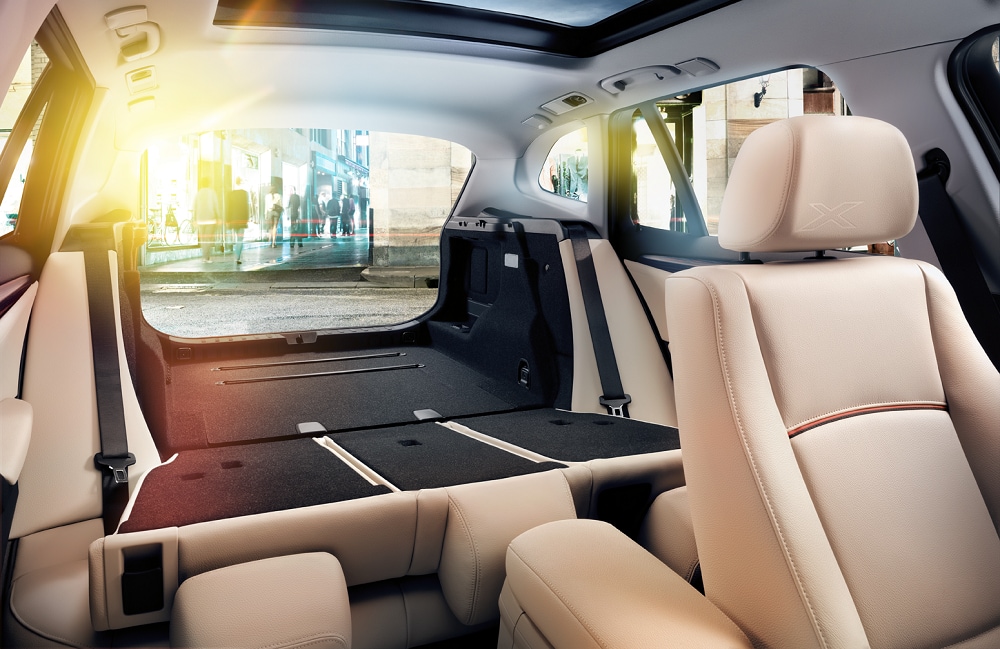 If you're more interested in cargo capacity, both these vehicles can provide plenty of space. Simply fold the rear seats down to reveal the full cargo volume in each. The Q3 offers an adequate 48.2 cubic feet of space, but the X1 expands on that quite a bit with a maximum cargo volume of 58.7 cubic feet.
BMW X1 vs Audi Q3 Technology
Over the years, Audi has earned a reputation for featuring some of the latest automotive technology in their vehicles. This is still true with the Q3, but BMW has caught up quickly with the X1. In fact, the X1 is the only car in this comparison that comes with an infotainment system standard.
At 6.5-inches, the infotainment display in the X1 is one of the most exciting standard features you'll have. With the Q3, you'll have to get some upgrade packages to enjoy the technological features like the MMI® interface, but even then, some have found the control knob to be a bit inconvenient to reach. Meanwhile, the X1 can be upgraded even further to have a bigger 8.8-inch screen, Wi-Fi, and wireless smartphone charging.
Learn more about the performance and technology of this luxury model with the 2018 BMW X1 Review!
BMW X1 vs Audi Q3 Verdict
Our BMW X1 vs. Audi Q3 comparison was close, but the 2018 BMW X1 simply has more to offer no matter what you're interested in. You can explore this incredible SUV in greater detail at BMW of Manhattan, the trusted BMW dealer in Manhattan, Bronx, and Queens. Schedule your test drive today!