Everything You Need to Know About the BMW X5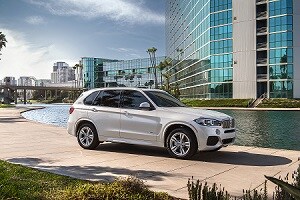 During the shopping process for a new car, you've probably perused the internet quite a bit in an effort to narrow down your choices. If a BMW X5 is on your hot list, you've come to the right place. For the astute buyer in the Manhattan, Bronx, and Queens areas, you'll find out everything you need and want to know about this incredible SUV. 
At BMW of Manhattan, we want our customers to know what we know about these vehicles which is why we've created a comprehensive resource spot for you to gain that knowledge. From trim levels to safety ratings, we've got you covered.
BMW X5 Reviews
BMW X5 Comparisons 
What You'll Learn
If you're looking for the hot features of the BMW X5, any of the links on this page will be helpful in discerning if this is the right vehicle for you. You'll be able to read about seating capacities and cargo room to make the decision as to whether this SUV is equipped to handle your family of four effortlessly.
If you've always wanted to spend your weekends antiquing but have never had the space for your treasures, learning about the cargo space in the X5 is invaluable. As you peruse through the library of information provided, you'll find easy-to-understand information about what might just be your new car.
Why Stop Here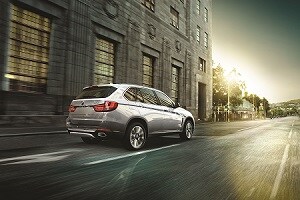 When you read about the BMW X5 in the links provided, you'll be able to see everything you want to know in one convenient location. This provides you with the ability to go down your list of requirements and check off the features that apply to this SUV. 
Having all of this information in one spot makes it easier for our buyers to make the right choice for their next vehicle. You'll find that we've tried to anticipate the questions you may have, perhaps regarding the EPA-estimated gas mileage or what kind of safety features are unique to the X5. We've compiled this information to make your buying process as informative as possible.
Your BMW X5 Library
When you're considering the purchase of a brand-new car, research is an imperative part of that process. That's why we've made sure that you won't have to leave this page to find out everything you need to know about the BMW X5. Check out all of our guides and get to the heart of what makes this SUV a great choice. Contact BMW of Manhattan when you're ready to take a test drive!