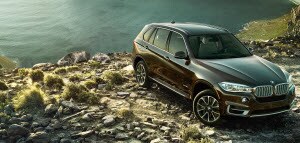 If you want a luxury midsize SUV for your morning commute around Manhattan, Bronx, and Queens, you need to take a closer look at the 2017 BMW X5. With several updates for the 2017 model year, including a Wi-Fi hotspot and wireless phone charger, the vehicle is making your life a little easier each day. But that's not all in terms of technology that the BMW X5 offers. 
Get the full scoop in this 2017 BMW X5 technology guide from the team at BMW of Manhattan, then schedule a test drive to test out the updates for yourself.
Advanced Comfort Technology Embraces You Every Day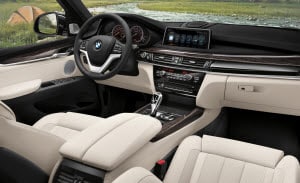 In terms of comfort, few automakers do it better than BMW, and the 2017 BMW X5 is a prime example of just that. The vehicle is built from the ground up to keep you and your passengers comfortable. The vehicle's comfort technology goes well beyond others in its class. 
Here are a few key comfort technology features to look for during your test drive:      
The vehicle's automatic climate control offers separate systems for the left and right side of the vehicle so you can set the temperature to your preferences. The vehicle also offers automatic air recirculation so you can avoid inhaling the harsher side of Manhattan traffic in the morning.
          
The vehicle offers ambient lighting, which makes it easy for you to see around the vehicle during those late-night drives. With lighting around the interior, you'll be able to locate your cell phone, keys, or wallet without turning on the regular bright interior lights.
          
On those late-night drives, you'll also enjoy the panoramic moonroof with automatic 2-piece glass panel. The system offers power slide and lift control and a power interior sunshade so you aren't blinded by the morning light.
The Intuitive Infotainment System Anticipates Your Next Move 
As far as everyday driving experiences go, the 2017 BMW X5 takes it to the next level. It offers smooth handling and a quiet engine. It also offers an entertainment and information technology system that can change your morning or afternoon commute. 
Here are a few key infotainment technology features to look for during your test drive:       
The BMW Navigation System has a 10.2-inch high resolution screen with 3D maps so you can easily get yourself through traffic without pulling out your other devices. With Advanced Real-Time Traffic Information, you can avoid that rush hour fender bender traffic and take a side road instead.
          
The HiFi Sound System offers 205 watts and nine speakers so you can easily listen to your favorite HD Radio station with multicast FM station reception. While other manufacturers are phasing them out, the 2017 BMW X5 still offers a CD player so you can jam out to Hamilton on your way to Happy Hour. 
Experience the BMW X5 Technology Today 
The updated BMW X5 is available today at BMW of Manhattan. We have a huge selection of new, used, and Certified Pre-Owned BMW vehicles for you to choose from in our convenient location near Queens and Bronx. 
Check out our inventory of the new 2017 BMW X5 models in our online showroom now, then schedule a test drive at our Manhattan dealership to test out all the innovative technology features the vehicle offers.