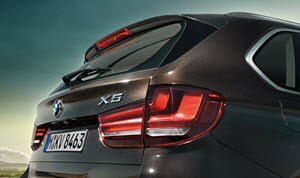 If you're looking for a luxury vehicle to drive around Bronx, Queens, and Manhattan, you have several excellent options to choose from. However, if you're also looking for a superior level of performance, then you need to choose a luxury SUV, and there are no two better vehicles in the luxury SUV class than the BMW X5 and the Mercedes-Benz GLS-Class.
Produced by the two leading names when it comes to luxury vehicles, the X5 and the GLS-Class provide consumers with the performance of an SUV and the style and features of a luxury model. Discover which vehicle is better, the 2017 BMW X5 or the Mercedes-Benz GLS-Class, and read about the best features of each of these premier luxury vehicles.
Choosing Performance for Any Road
When you're thinking about purchasing an SUV, even a luxury version, you want to make sure that you get a vehicle that can perform in every driving scenario imaginable. Whether you choose the X5 or the GLS-Class, you'll be getting the big performance features that you need and deserve.
With the GLS-Class, you'll be getting a 4MATIC all-wheel drive system that automatically transmits power wherever it's needed so that you always have a superior level of control. In the BMW X5, you'll have access to xDrive all-wheel drive, an intelligent system that continuously distributes power and adjusts to shifting road conditions. Choosing either of these vehicles means having total traction whenever the road gets rough.
Getting Advanced Technology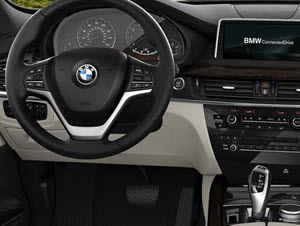 When you're looking for a luxury vehicle, you expect to get luxury technology, and that's precisely what you'll find when you drive around Manhattan, Bronx, or Queens in either the 2017 BMW X5 or the Mercedes-Benz GLS-Class. Both of these luxury SUVs feature advanced technology that provide both utility and entertainment.
Take a ride in the Mercedes-Benz GLS-Class, and you'll be able to use technology features like an 8-inch touchscreen, rear-seat entertainment system, and mbrace app suite. Inside the X5, you'll find some of the most impressive car technology on the market, including a 10.2-inch iDrive infotainment system and available Wi-Fi hotspot capability.
Riding in a Comfortable Interior
One of the primary reasons that consumers decide to purchase a luxury vehicle is getting access to extremely comfortable interiors. If you're focused on getting the most comfortable ride possible, you're going to love both the BMW X5 and the Mercedes-Benz GLS-Class.
Interior comfort features provided by the GLS-Class include heated front seats, three spacious rows, and up to 93.8 cubic feet of storage space. The interior of the X5 is the epitome of refinement, offering consumers options for multiple trimming materials, a third row with its own climate control, and a driver's seat with available lumbar support.
Test Drive the 2017 BMW X5
Any consumer in Queens, Bronx, or Manhattan looking for the best luxury SUV of 2017 need look no further than the BMW X5. In a matchup with its competitor, the Mercedes-Benz GLS-Class, the X5 proved itself as the best of the class. Schedule a test drive of the excellent 2017 BMW X5 by visiting BMW of Manhattan today.
When you visit BMW of Manhattan, you'll find an exciting selection of new and pre-owned BMW vehicles, ensuring that you get the right model for you.