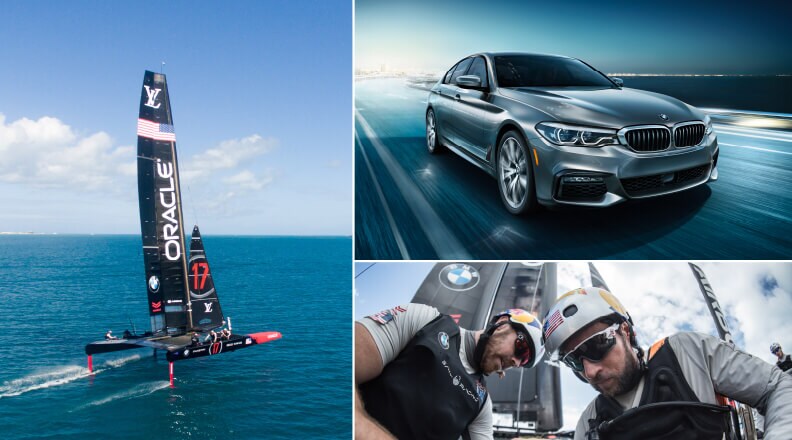 PERFORMANCE, TECHNOLOGY, AND CRAFTSMANSHIP
RETURNS FOR ONE MORE EVENING FEATURING
THE ALL-NEW, REDESIGNED 2017 BMW 5 SERIES.
One of the world's premier sports competitions, the 35th America's Cup, and one of the world's premier sports sedans, the BMW 5-Series:
Where extreme performance, advanced technology, and refined craftsmanship collide.
Join us for an encore presentation of Performance, Technology & Craftsmanship.
Inspired by BMW's Global Partnership of the 35th America's Cup in Bermuda, we invite you to join us for an evening of Island-inspired cocktails, hors d'oeuvres, and a product presentation by BMW Regional Product Trainers on the all-new, redesigned 2017 5-Series. 
Following the product presentation, and throughout the evening, BMW Product Trainers will be on-site to answer all of your product questions.
---
Space is limited.
Location: 
BMW of Manhattan Atrium (555 W. 57th Street)
Date: Wednesday, May 17th 
Product Presentation begins at 7:30pm.