If you know anything about New York City, you know that they have just about everything to do, see, and buy. Visitors from far and wide come to NYC to shop at their favorite stores and boutiques, while residents enjoy the luxury of just hopping on the train to get their next pair of shoes or groceries for the week.
So how could you possibly know which shops to stop in when you only have a day in NYC? You're in luck! We've narrowed down the top three spots to hit while in the Big Apple, so you can fill your shopping itch while seeing the best New York has to offer.
Dolce Vita
Are you an avid shoe lover who lives for the next biggest trend? The creators of Dolce Vita sure are, and not only do they provide the latest in each season's shoe trends, but at an affordable price, too!
Whether you're looking for some lace-up boots to dress up or down, or heels to wear to your next cocktail party, Dolce Vita has shoes for every occasion and style.
Fairway Market
If you've ever thought about taking your food shopping game to the next level, Fairway Market is the place to do it. Known for being the place to find different food items you wouldn't have known existed otherwise, Fairway Market will change the way you look at supermarkets.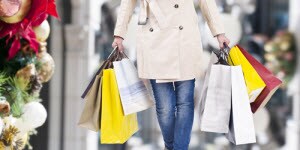 Fairway Market began as a fruit and veggie stand in 1933, and has since then achieved valued recognition nationally. These super-supermarkets are located in several sections of NYC, and parts of New Jersey and Connecticut, as well.
The Strand
Dating back to it's opening 90 years ago, the Strand is the only surviving book store of the once-booming Book Row in Greenwich Village. A family-owned and -operated business from the beginning, today the Strand carries over 2.5 million books, on topics from one end of the spectrum to the other.
With choices of best-selling new books, used books, and books you can't find anywhere else, the Strand is certainly a spot to hit on your next NYC trip.
There aren't many things better in life than food, a sweet new pair of shoes, and a good book. Enjoy these shops on your next visit to New York City, and you'll get the best of NYC shopping in just three different stops!