BMW of Manhattan is about more than just selling cars. We're committed to providing our clients with the highest standards in sales, professionalism, and customer service. It's this commitment that has allowed us to grow as part of this vibrant community of BMW enthusiasts in the Manhattan area. We're New York City's premier BMW center, and we have everything BMW that you could want or need.
BMW Dealership in Manhattan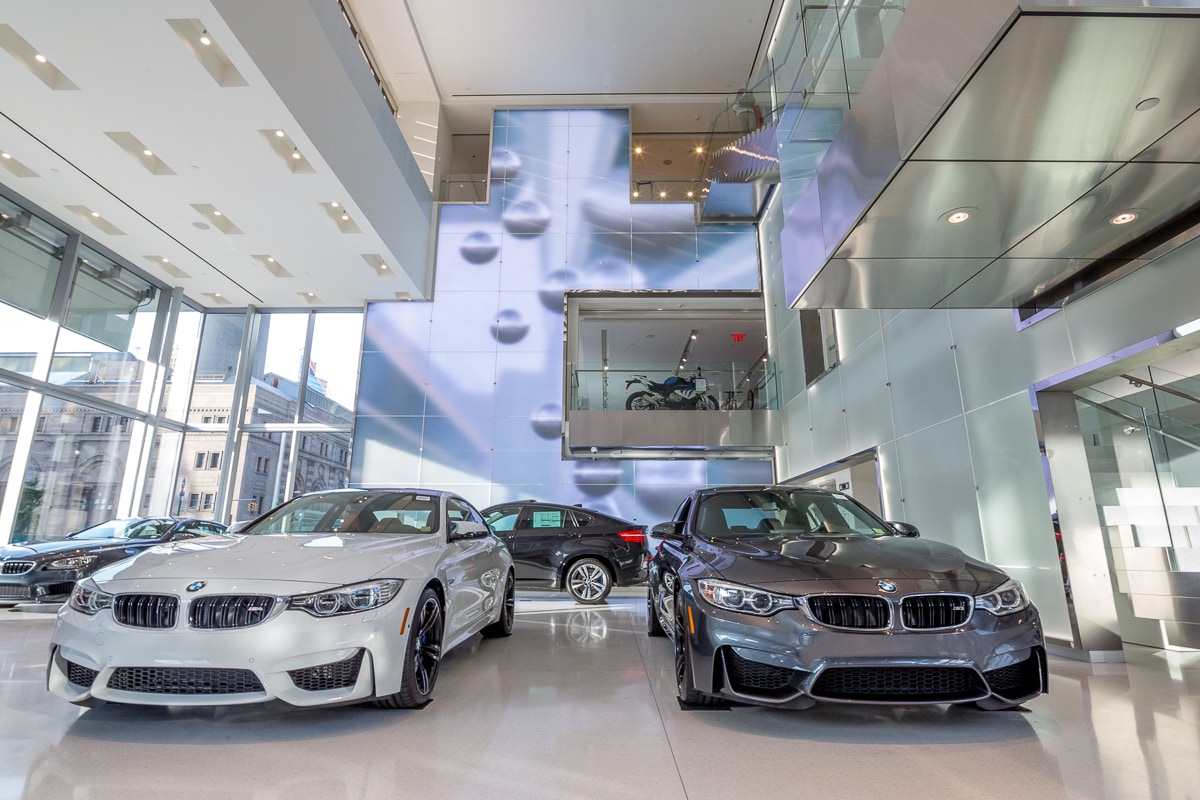 At BMW of Manhattan, we're interested in being your source for all things BMW. That's why we provide a variety of resources both online and in our dealership for you to utilize at your convenience. 
As a full-service BMW dealership, we offer all of the services you need to start your journey to BMW ownership, including vehicle sales and automotive financing. We offer a huge inventory of new, used, and certified pre-owned BMW vehicles for you to choose from. All of our vehicles are available in our easy-to-navigate online showroom so you can shop at your convenience and only head over to the dealership when you're ready to buy. 
Our BMW service department is where you'll be able to work with a team of BMW service experts who can keep your vehicle running smoothly for years to come. Whether you want to focus on your regular maintenance or service or you're looking to make improvements on your already-incredible vehicle with accessories and enhancements, we'll be happy to work with you through every step. And we make it easy to schedule a service appointment and pay for your services in our convenient online system.
BMW Quality Service Every Day
It's our devotion to our customers, in addition to corporate citizenship, social responsibility, and work environment, that has contributed to our growth in Manhattan. It's why customers from around the area choose us from the other BMW dealers in New York. 
We pride ourselves on providing the ultimate experience in customer service. And we focus on making it easy for our clients to experience the ultimate car buying and service experience. 
Around our website, you'll find a variety of helpful BMW resources to use during your shopping experience. We offer BMW vehicle reviews, new vehicle comparisons, as well as technology pages for the most popular models in our lineup. 
For your BMW vehicle, you'll also find dashboard light guides to demystify those often confounding lights as well as information about major services like oil changes, transmission repair, and battery replacement. All of these necessary services will come up over your life as a BMW vehicle owner and having that information can be valuable for preventing major costly repairs.
BMW of Manhattan Is Your BMW Dealer
When it comes to choosing a local business, you have a lot of options. We would be honored if you chose us. For high-quality service, standards of excellence, and everything BMW you could want or need, choose BMW of Manhattan. 
BMW of Manhattan is a local full-service BMW dealer offering new vehicle sales, financing, and service in Manhattan, NY. Stop by BMW of Manhattan at 555 West 57th Street, New York, NY 10019.