Looking for your next group activity in Manhattan? Although there's already so much to do in the Big Apple, what about trying something different? We're thinking an escape the room game will add a little more adventure to your already exciting NYC lifestyle.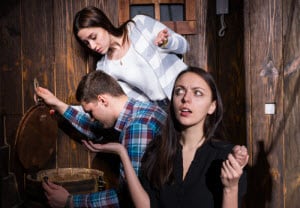 Of course, there are multiple of everything in New York, which is why we've narrowed down our top three picks for your next escape the room game. Read on to find out who made the cut!
Mystery Room NYC
Mystery Room NYC is geared to creating an escape the room game that allows interaction between the players and their environment, creating a movie-like immersion. Their goal is to have players feel like they are completely part of their story and world they've created.
Choose from several different games, like Penthouse 116, Biotech Labs, and Café Belim, all of which you are given a mystery story that requires investigation, a lot of brain power, and team work to solve. Bring your thinking cap, these games are meant to last the full hour!
Escape Entertainment
As the largest live escape game venue in North America, Escape Entertainment offers a high-quality facility with several game options. Choose Prohibition Pandemonium for a 1920s flashback, Manhattan Mayhem for the modern-day NYC lover, or Alien Attack for the extraterrestrial enthusiasts.
Escape Entertainment is great for corporate team building, birthday parties, or just a fun night out with friends. Choose your room and book today!
S.O.S. Escape Room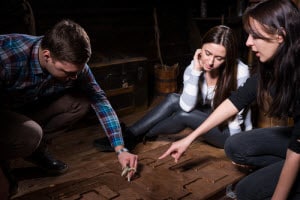 If you're looking to save a university professor, keep a demon doll locked up to save a town, or discover how friendly our neighbors on other planets are, check out S.O.S. Escape Room. With three different game options, The Lost Piece, The Haunted House, and Planet SOS, you and your team will have plenty of options based on all interests.
S.O.S. Escape Room suggests either 3-6 or 4-8 players for their games, and booking online is quick and simple. Go solve some mysteries and save the world on your next group night out!
With these great escape room options, you can narrow down where you'd like to spend your next group outing or party, or just go with a few other people and make new friends!