After almost 500 years on the global menu, ice cream has become pretty vanilla. But in the city that never sleeps, a few custard-loving connoisseurs are throwing tradition out the window and reimagining this creamy desert. So, brace yourself for a brain freeze, and abandon your summer diet plan, because we're about to explore the coolest ice cream shops in Manhattan.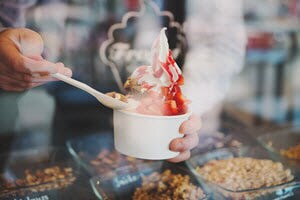 ICE & VICE
The culinary creations coming out of Ice & Vice are like nothing we've ever seen, like a gravity-defying 4-scoop bouquet or three scoops sandwiched between a chocolate glazed donut topped with a sugary yellow peep. Located in the Lower East Side, the team at Ice & Vice aren't afraid to push the envelope when it comes to ice cream, and for that, we're eternally grateful.
Follow their Instagram to see photos of all their delicious deserts.
MIKEY LIKES IT ICE CREAM
If you're thinking of a certain 1970's breakfast commercial, you've got the wrong Mikey. Instead, "Mikey" Cole of Mikey Likes It Ice Cream is combining pop culture with ice cream to create something 10x cooler than whole grain oat cereal. Like the Ice Ice Baby, a triple vanilla blend of ice cream smoothness. Or, the Pink Floyd: a psychedelic swirl of strawberry and cheesecake.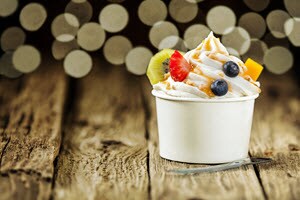 MORGENSTERN'S FINEST ICE CREAM
As the "finest" ice cream in New York City, there's no way we couldn't mention Morgenstern's on Rivington Street. Each small batch of ice cream is carefully made to provide a flavor and texture experience like no other. That's how you get hot new flavors like MothaKnucker (peanut butter picosos caramel), which will practically knock your taste buds into next week.
Try a scoop (or 12), and be sure to follow them on Facebook.