If you're a New York native or an indoctrinated New Yorker, odds are you've come across a Reuben sandwich in your day. The Reuben is a longstanding American tradition of a sandwich, with its savory combo of corned beef, Swiss cheese, sauerkraut, and Russian dressing all grilled on rye bread.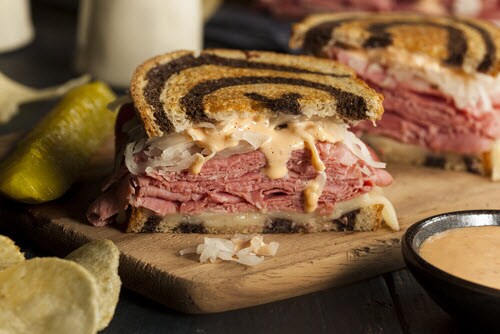 Is your mouth watering yet? Not to worry, dear friends of Manhattan, Queens, and the Bronx. We've compiled the three best places in Manhattan to grab a Reuben sandwich, so wherever you are in the city, you'll know where to go for your Reuben fix.
BarBacon
We bet you can't guess what the main ingredient of the menu items is by the name of this restaurant. BarBacon was on a mission to call attention to their #1 ingredient: bacon. And they did just that.
The Reuben sandwich at BarBacon, then, comes with a little bit of a twist. Lamb shoulder bacon, plus Gruyère and BarBacon special sauce on rye bread, defy tradition with this unordinary, but especially tasty, Reuben.
Katz's Delicatessen
From the non-traditional to the uber-traditional, welcome to Katz's Delicatessen. Established in 1888, they've been family-owned and -operated for almost 130 years. And their menu items only keep getting better.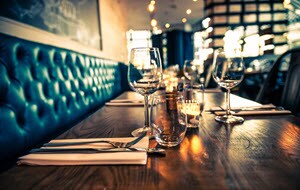 Get yourself the traditional Reuben sandwich at Katz's, but here's their twist: Their corned beef can take up to 30 days to cure-which, for their customers, means the best quality of meat they can provide. Stop by Katz's when you're strolling around Houston Street, and see the difference.
Pickler & Co.
Want a deli experience without the worry? That's what Pickler & Co. is all about. For their meats, dairy, produce, coffee, and tea, their vendors are held up to specific standards that ensure their customers are getting the best, healthiest meals possible.
Enjoy a traditional Reuben from Pickler & Co. knowing that the ingredients are from the healthiest sources possible, and where deli sandwiches won't feel like such an indulgence, but a regular meal.
And there you have our top picks for the best Reuben sandwiches in Manhattan, NY. Stop by any of these places on your way to work, or on a regular Saturday afternoon with the family.