With Valentine's Day just around the corner, it's time to start thinking about what you're going to do to make the day special for your special someone. If you're looking for something a bit more unique than a fancy dinner, we have some great gift ideas for you!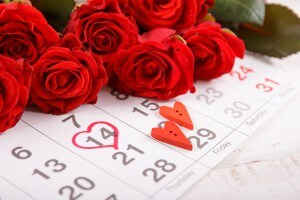 Read more about gifting your loved one with cooking classes, wine pairings, or a sunset sail on the harbor below!
Take Cooking Classes at Taste Buds Kitchen
Cooking together can be very romantic, especially when you're learning something new. That's what you can get with cooking classes at Taste Buds Kitchen. This cooking studio opened in 2007 with ambitions of enlightening New York City natives with unique recipes and fun, hands-on learning.
During your cooking class together, you'll make three or four yummy dishes. Choose your menu with options like handmade pasta, tasty Thai, sushi, and more. One more added bonus is that all adult classes are BYOB, so you can bring your favorite bubbly along to share while you cook together.
Explore Wine Pairing Aboard the Classic Harbor Line
Sharing a conversation over a wine pairing is a great way to get close with your special someone. Why not crank that up a notch by taking your wine pairing out on the water with the Classic Harbor Line?
Join Chef Wendy Crispell aboard the Yacht Manhattan and Manhattan II for an array of fun yet informative alcohol and food pairing sessions. You can choose between cocktails samplings, sushi and sake pairings, wine or beer with cheese pairings, and more.
Enjoy a Sunset Sail on the Harbor with Tribeca Sailing
The sight of the New York City skyline is one that is sought after by people all over the world. Imagine how beautiful it would be from the harbor with the sun setting in the background. Luckily, you can make this a reality with Tribeca Sailing.
Climb aboard the S/V TARA, a 1964 Hinckley Custom Pilot 35 sailboat, and take a private sail around the harbor. Bring along a picnic dinner and/or a bottle of wine to share. Weather permitting, you can even help steer the boat together.
Happy Valentine's Day!