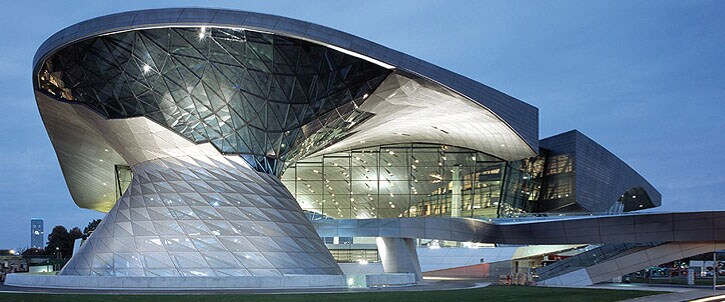 EUROPEAN DELIVERY:
Europe - The perfect place to start a love affair. And pick up the ultimate souvenir!
It may well be the best travel package around: ordering your new BMW from your local BMW center, and picking it up in Europe - while enjoying savings of up to 7% off the retail price, that just might pay for the trip!  Explore Europe on your own schedule in one of the world's truly great cars, then bring it home as the ultimate souvenir. Wave goodbye to the timetable of trains and tour buses. You can explore Europe at your own speed, at your leisure.
BMW's European Delivery Program invites you to enjoy a unique experience few other luxury import automobiles can offer. Choose the model, colors and options here, and be BMW's guest for lunch when you take delivery in Munich. You only need to plan where you want to go - our BMW salesperson handles the paperwork. Your driver's license and passport are all that's required for you to take possession of your new BMW at the Munich Delivery Center. (To ensure that your choice of color and options are available, allow three month's time in placing your order, particularly if you're planning a summer visit.)
BMW even provides 14 days of free premium road insurance, customs duty and clearance. The fun and savings are now available with either lease or finance purchase. For more information, please complete our
Contact Us
form or give us a call at (646) 291-6667.
With the European Delivery program:
1.    Savings equal to approximately seven percent of base Manufacturer's Suggested Retail Price of vehicle.
2.    Former Eastern bloc countries are excluded from insurance coverage on leased vehicles.
3.    Offer only applies to US Residents and not available on the X3, X4, X5 and X6 Vehicles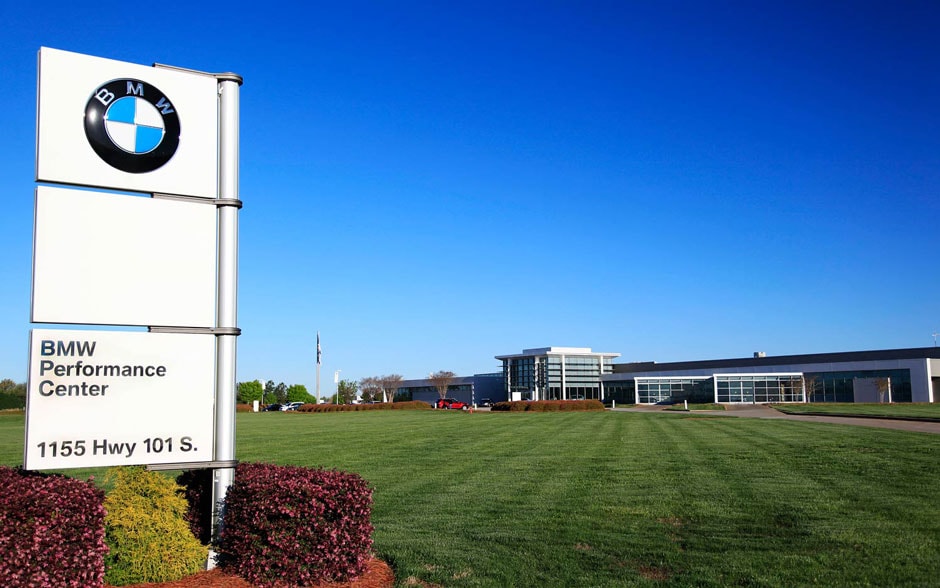 SPARTANBURG DELIVERY:
Home of the BMW Performance Driving School Delivery Center
Taking delivery of a new BMW is a thrill unto itself. But you can also make a great trip to South Carolina out of it. When ordering your new vehicle, simply let your client advisor at BMW of Manhattan know that you wish to take delivery at the BMW Performance Center in Spartanburg South Carolina. They will help you with all the details.
The basic outline is as follows. Upon arrival at the Greenville-Spartanburg Airport, you will be picked up in a BMW and driven to a first-class hotel. A one-night stay and dinner for two are included in the program. All of your activities are planned at the BMW Performance Center: a tour of the Zentrum Museum, and a new-owner session with a professional driving instructor at the BMW Performance Driving School.


The best is saved for last: taking actual delivery of your spectacular new BMW in one of the BMW Performance Center's unique glass-and-tile delivery bays. It's truly something to behold.

With all there is to experience at the BMW Performance Center, you may find it hard to say goodbye. But then again, you can look forward to the new BMW. Is there any greater joy?

Or, you may wish to vacation with your new BMW in the greater Carolina area and then fly back home. If so, just return your vehicle to the BMW Performance Center. We will drive you to the airport and arrange to ship your vehicle to your BMW center in an enclosed BMW transporter.