Developed in the Ryukyu Kingdom of Japan, karate is a mixed martial art that uses well-placed strikes to disarm an opponent. Karate is both an art and a combat form that takes a great amount of concentration, balance, and thought. Becoming skilled in karate can take years because of the amount of mental and physical strength it takes.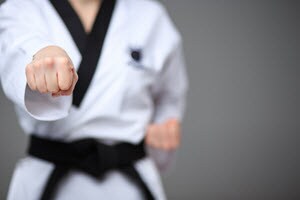 For that, you need to sign up at a local dojo for one of the top karate classes near Manhattan, New York. We've provided a list below. Check it out, and let them know we sent you!
D-Dojo Karate
At D-Dojo Karate, you have the opportunity to learn from award-winning coaches Igor Dyachenko and Saeid Ashtian. The dojo offers a black belt licensing program where you'll go through extensive karate training using a revolutionary method created by Dyachenko. The three-stage program is designed to help you utilize all of your mental and physical abilities to become a skilled and confident fighter.
The dojo also offers private training for those who wish for a more personalized experience. By training privately with Igor Dyachenko, you'll not only be improving your physical fitness, but speeding your moves, utilizing your personal strengths, optimizing your nutrition, and unlocking your full potential.
Shotokan Karate
After opening their doors in 2002, the Manhattan Honbu Dojo of the WTKO became a fast favorite for locals near Manhattan. Years later, after a major move and reopening, Shotokan Karate opened its doors again in 2011. Today, group classes are taught at the dojo by chief instructor Richard Amos, who has been practicing karate since he was 10 years old.
Amos sensei teaches at WTKO (World Traditional Karate Organization) headquarters in the instructors program, as well as regular classes at the headquarters dojo. Classes at Shotokan Karate range in age for children and adults, as well as in skill-level.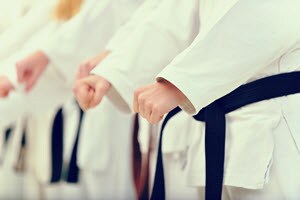 Renshin-Kai Karate Matsumoto Dojo
Under the direction of Sensei Daisuke Matsumoto, the Matsumoto Dojo has become one of Manhattan's most active. The dojo opened in 2005 and has become incredibly popular since it serves as the official Manhattan branch of the World Oyama Karate organization. The dojo offers classes daily for students in a wide variety of skill levels and age groups.
At Matsumoto Dojo, students learn traditional Japanese full-contact karate, which means there will be bag training, weapons training, and self-defense training mixed in. The dojo tests quarterly, offers regular kid's karate day camps, and even has a summer sleepaway camp offering each year.