Beer gardens are all the rage these days. But really, what's cooler than having tons of different beer and food options at an outside venue that looks like one big adult picnic party? Only one difference can make this idea hipper: beer gardens in New York City.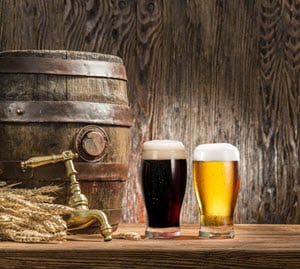 And because New York has a ton of beer gardens (come on, it's New York), we've narrowed it down to three (impressive, right?). Check out these top beer gardens in Manhattan during your next beer excursion, and you'll never look at another garden the same.
The Beer Garden at Bohemian Hall
Who would've ever thought that the oldest beer garden in New York would still be not only up and kicking, but cooler than ever? The Beer Garden at Bohemian Hall is a huge outdoor venue, lined with picnic tables and your favorite beers.
Established in 1919 (right before the Prohibition), Bohemian Hall has been serving the residents of Astoria, Queens, for decades. Stop by, grab a table and a pitcher of your favorite beer, and enjoy the history of the oldest beer garden in NYC!
The Bowery Beer Garden
The Bowery Beer Garden is the epitome of a Manhattan beer garden. Centrally located surrounded by Chinatown, the Financial District, and Soho, this beer garden is a great stop during your next NYC shopping trip.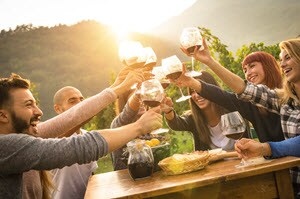 With 80 TVs outside (yes, 80!), you'll never be less than entertained. The Bowery also has tons of drink and food options, so you'll find something for everyone. They even offer a boozy brunch on the weekends!
Loreley Restaurant & Biergarten
Want to experience the best beer garden on the Lower East Side? Check out Loreley Restaurant & Biergarten. You'll find tons of beer and liquor options with their full bar and 12 imported German beers, plus an array of German-inspired food choices.
Located on Rivington Street between Bowery and Chrystie, Loreley is easy to get to from anywhere in NYC. You can even make a reservation to reserve an outside table for your biggest parties. So, gather all of your closest friends for your next event!
*Disclaimer: BMW of Manhattan does not encourage drinking and driving. Please drink responsibly.