Top Gyms Manhattan NYC
If you're like many New Yorkers, you get a lot of exercise just walking around the city. But for those serious about fitness, or looking to improve their fitness, that might not be enough. Thankfully in The Big Apple, there are a ton of great gyms and fitness centers where you can drop in, get in your exercise, and then move on with your life. 
No more moving your yoga mat out of the middle of the living room before company comes over. No more tripping over dumbbells, either, on your way to the bathroom. Check out our list of top gyms near Manhattan, NY, and schedule a tour to learn more.
Ludlow Fitness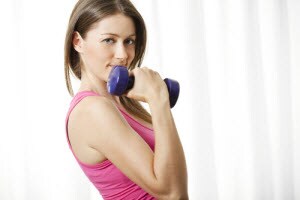 This Lower East Side fitness center offers an enticingly relaxed environment that makes it easy for you to relive stress and get fit. Ludlow Fitness offers daily classes like yoga and boxing, as well as strength-training equipment, free weights, and more equipment that is state of the art. 
Know Before You Go
If you sign up for the monthly fitness membership for $49.00, you'll have to pay a $99.00 initiation fee. However, you'll save $25.00 a month, compared to the $75.00 one month membership. For a full year, that ends up saving you over $200.00!
Liberated Fitness
If you want a real life "fit fam," then you want to check out Liberated Fitness. The local Manhattan gym offers a community environment with a family vibe that makes working out and meeting your own fitness goals a 100% comfortable experience. 
Know Before You Go
You can get a free intro session so you can learn about how Liberated Fitness will change your life. A personal trainer will determine your level of fitness, talk to you about your goals, and help you make a plan for taking classes.
Throwback: Old School Fitness
Working out is a game at Throwback and that makes it easier and more fun than ever. The self-proclaimed "Summer Camp for Adults" offers a workout that is competitive, team or partner based, and that features fun games like dodgeball and flip cup. 
Know Before You Go
This local gym has some remarkable deals going on, if you know where to find them. Check out the "Class Options" page on their website to see if there are any great deals, like a 30% off a class package, or $15.00 off a monthly membership package.
X93 Fitness
Serious fitness and total body transformation is what you'll get at X93 Fitness. The local Manhattan gym is on the Upper Westside, and is designed for personal attention. You'll get a fat-burning, intense workout during your individual training sessions, so you can meet your fitness goals faster than you ever thought possible. 
Know Before You Go
This gym is perfect if you want personal training. Just remember, they don't have any enrollment fees or monthly fees. It's a 100% pay-as-you-go system that makes getting in shape a super affordable possibility.