The amount of restaurants in New York City is amazing. No matter what your cuisine or dietary preference, you'll find just what you're looking for right around the corner (or maybe a few train stops away). And if you're staying in or traveling to the Big Apple for Thanksgiving, your dinner options are endless.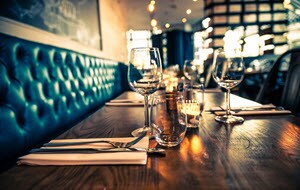 However, with so many choices at every turn, it might be hard to decide where to spend your Turkey Day dinner. But not to worry-we've got you covered. After much hands-on, not-so-difficult research, we've narrowed down the three best spots to eat Thanksgiving dinner in NYC.
Bubby's
Ironically, Bubby's actually opened on Thanksgiving Day almost 27 years ago, so it's only right that they would celebrate the holiday by offering a Thanksgiving dinner to NYC locals and visitors. With a holiday menu reflecting their comfort-style cuisine, Bubby's offers residents a variety of Thanksgiving favorites that taste just like home.
With a location in both Tribeca and Highline, Bubby's is easily accessible from wherever you're living or staying in the city.
Gotham Bar and Grill
With a blend of traditional Thanksgiving cuisine and their own twist, Gotham Bar and Grill offers a Thanksgiving four-course meal that caters to all different preferences. For over 30 years, this NYC staple has satisfied customers with their creative touch on traditional meals, and will bring that same flair to their Thanksgiving dinner.
Check out the Gotham Bar and Grill menu on their website to get an idea of what your Thanksgiving meal will look like when you have a seat at one of the tables at Gotham Bar and Grill this year.
Sant Ambroeus
Sant Ambroeus has a story that dates back to 1936 in a little Milan café. With several NYC locations open today, Sant Ambroeus has kept up with its Milanese traditions and gives New York locals and visitors a time-out of their busy lives and a step into Italy.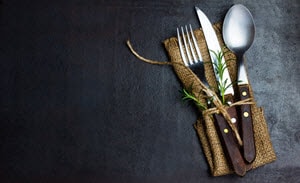 This Thanksgiving, enjoy the traditional a la carte menu items at Sant Ambroeus, along with some added options that reflect Thanksgiving food traditions. You'll love this perfect combination of American and Italian favorites!
As you can see, these top three spots to spend Thanksgiving in NYC have something for everyone. Check out each of their websites, and make your reservation today!