2018 BMW 4 Series Review
When you're looking for a new BMW, look no further than the 2018 BMW 4 Series. The already astounding series has made some new improvements with the latest models, in order to make your drives around Manhattan, the Bronx, and Queens more enjoyable and exciting (even in NYC traffic!).
Our team at BMW of Manhattan has put together this review of the 2018 BMW 4 Series so that you can get all the details and be in the know about this sweet ride. We'll show you the different model options and specs in the 4 Series, and you can see why this BMW will redefine the way you see driving.
BMW 4 Series: Defined by Options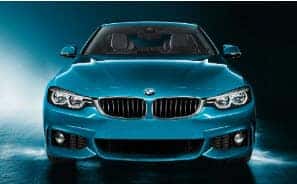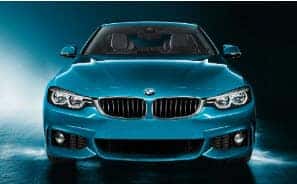 If we could sum up the 4 Series in one word, we'd probably give it this one: options. The BMW 4 Series not only has different model options, but different trim options, as well.
The Models
In the BMW 4 Series, you'll find three different model options…
The Coupe: Where you'll feel like a race car driver in sport seats and go from 0-60 MPH in 4.6 seconds.
The Gran Coupe: A state-of-the-art sedan that boasts ample cargo space (45.9 cubic feet, to be exact), yet still has the acceleration of a sports car.
The Convertible: Drop the top in 20 seconds in this stylish cruiser, while fitting your travel bags in 13 cubic feet of trunk space.
The Trims
You'll also find two different trims within these models, adding to your options in choosing the engine that'll work better for you, and essentially allowing the BMW to be made specifically just for you.
The 430i: This trim features a 2.0L 4-cylinder twin turbocharged engine that produces 248 horsepower and 258 lb-ft of torque.
The 440i: With the latest TwinPower Turbo technology in effect, this turbocharged inline 6-cylinder engine achieves 320 horsepower and 330 lb-ft of torque.
No matter which model or trim you decide on, you'll find the 4 Series has all that you need to accommodate your busy New York City lifestyle.
4 Series Technology
The BMW is known for its consistent advanced technology features, and the 4 Series doesn't disappoint in this area.
The iDrive 6.0 infotainment system gives you the world at your fingertips, while you're still behind the wheel. You'll get your navigation, communication, and entertainment features all in one place.
Plus, the 4 Series comes with a Wi-Fi hotspot, along with wireless charging, so you'll never have to worry about forgetting your phone charger, or staying connected with your cellular service.
And with the BMW Connected app, you'll be able to control features in your car, even when you're not in it! With Alexa integration, you'll be able to lock and unlock your car, plan trips, and more!
Come Test Drive the 2018 BMW 4 Series
If you're in the market for a new BMW, why not come see if the 2018 4 Series is a good fit for you? Contact us at BMW of Manhattan if you're in the Manhattan, Bronx, or Queens area, and we'll set you up with a test drive today!