2018 BMW 5 Series Dashboard Symbols
Nobody wants to be driving around the Queens, Bronx, or Manhattan areas and see an unexpected indicator light ignite on their dashboard. It's frustrating, confusing, and scary, especially if you don't recognize the light and you're not sure what it means. You know your car is trying to tell you something and you're concerned you won't be able to find it in the owner's manual.
 The good news is that in your BMW, the lights are largely color coded to let you know how serious a problem is. Keep this basic overview of BMW 5 Series dashboard symbols handy, so you know how serious any problem is right off the bat, and can get it fixed. Please contact us with any questions or to make an appointment for BMW service.
5 Series Dashboard Symbols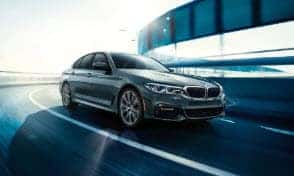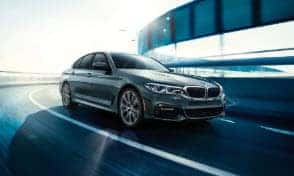 There are several levels of BMW 5 Series dashboard symbols. They indicate the general severity of the issues you face. Some issues are simply letting you know that a function of the car is engaged, or that it's working as it should be. Others let you know there's a problem going on that you should have looked over. Finally, there are serious problems that indicate the vehicle might be dangerous to drive, or is at risk of major damage and should be fixed right away.
Blue and Green Lights
Blue and green indicator lights generally just let you know that something's up and running, working the way it should. For example, a green image of a speedometer with an arrow indicates that your cruise control is on. A green picture of a headlight lets you know your lights are on. A blue picture of a headlight in profile with beams coming off it tells you your high beams are on.
Orange Lights
Orange lights are a bit more urgent than blue or green, but don't indicate your car is in any sort of imminent danger. A picture of a gas tank means you're down to your last few gallons of gas. A picture of an engine in profile lets you know there's something going on in the inner workings and that a diagnostic test needs to be run.
A picture of a car that says service beneath it lets you know you're in need of a service appointment, while one on racks lets you know it's inspection time.
Red Lights
Red lights indicate a major problem that represents some sort of imminent danger. This can be a warning like your seat belt isn't fastened or your airbags are inactive, to a picture of a battery indicating your vehicle isn't charging, or an oil lamp indicating that your oil levels are critically low, and that your car is in danger of damage. These lights are letting you know that there is an urgent problem that needs to be addressed right away.
Have your BMW 5 Series Serviced at BMW of Manhattan
If you see these or any other dashboard symbols on your BMW 5 series, it's critical to have your car taken care of so you can keep driving on the roads of Manhattan, Bronx, and Queens. Stop into BMW of Manhattan or call our service center for an appointment today!