2019 BMW 7 Series Configuration Review

If you're looking for a luxurious sedan to take you through the streets of Manhattan, Bronx, and Queens, there are several different options available. For power, luxury, and technology that work together to create a unique experience behind the wheel, there's nothing quite like the 2019 BMW 7 Series.
While the 2019 BMW 7 Series can offer an incredible driving experience no matter which version you opt for, it's important to consider the different available configurations to ensure you're getting the sedan that best suits your needs. Learn all about the different options available with our comprehensive 2019 BMW 7 Series configuration review!
740i Trim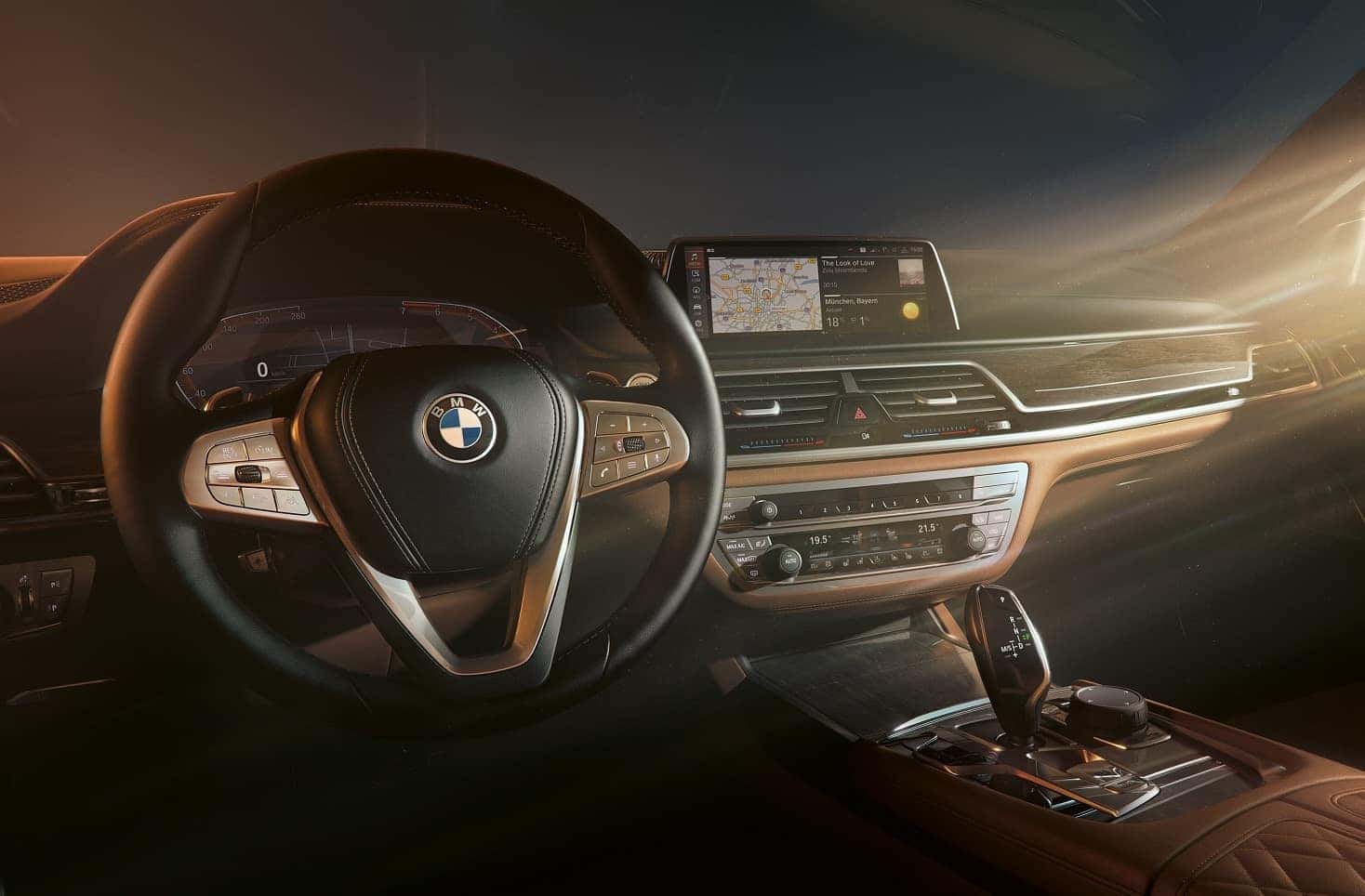 The standard configuration of the 2019 7 Series is the BMW 740i, and it includes more features than you might expect from a typical base-level trim. Its 3.0L 6-cylinder engine features 320 horsepower and enough swift acceleration to get from 0–60 MPH in just over five seconds. Even the top speed is impressive, standardly maxing out at 130 MPH.
As in every trim level, you'll be working with an 8-speed automatic transmission. Equipped with this in your BMW, you'll be smooth sailing from here on out—even at top speeds.
740e xDrive Plug-In Hybrid
If you're looking for a more environmentally friendly model, you may want to consider the 740e. As a plug-in hybrid vehicle, it still sports a combustion engine, but that engine is paired with an electric motor that provides a significant amount of power. Overall, this combination significantly boosts the fuel efficiency up to an incredible EPA-estimated 64 MPGe. Plus, even with its emphasis on fuel efficiency, this model is still able to muster 322 horsepower.
750i
The next configuration is known as the BMW 750i, and it features a drastic boost in engine power. This bad boy is outfitted with a 4.4L TwinPower Turbo V8 engine that's capable of producing 445 horsepower. While the top speed is the same as in the 740i, it can get going much faster, accelerating from 0–60 MPH in a matter of roughly four seconds.
Alpina B7 xDrive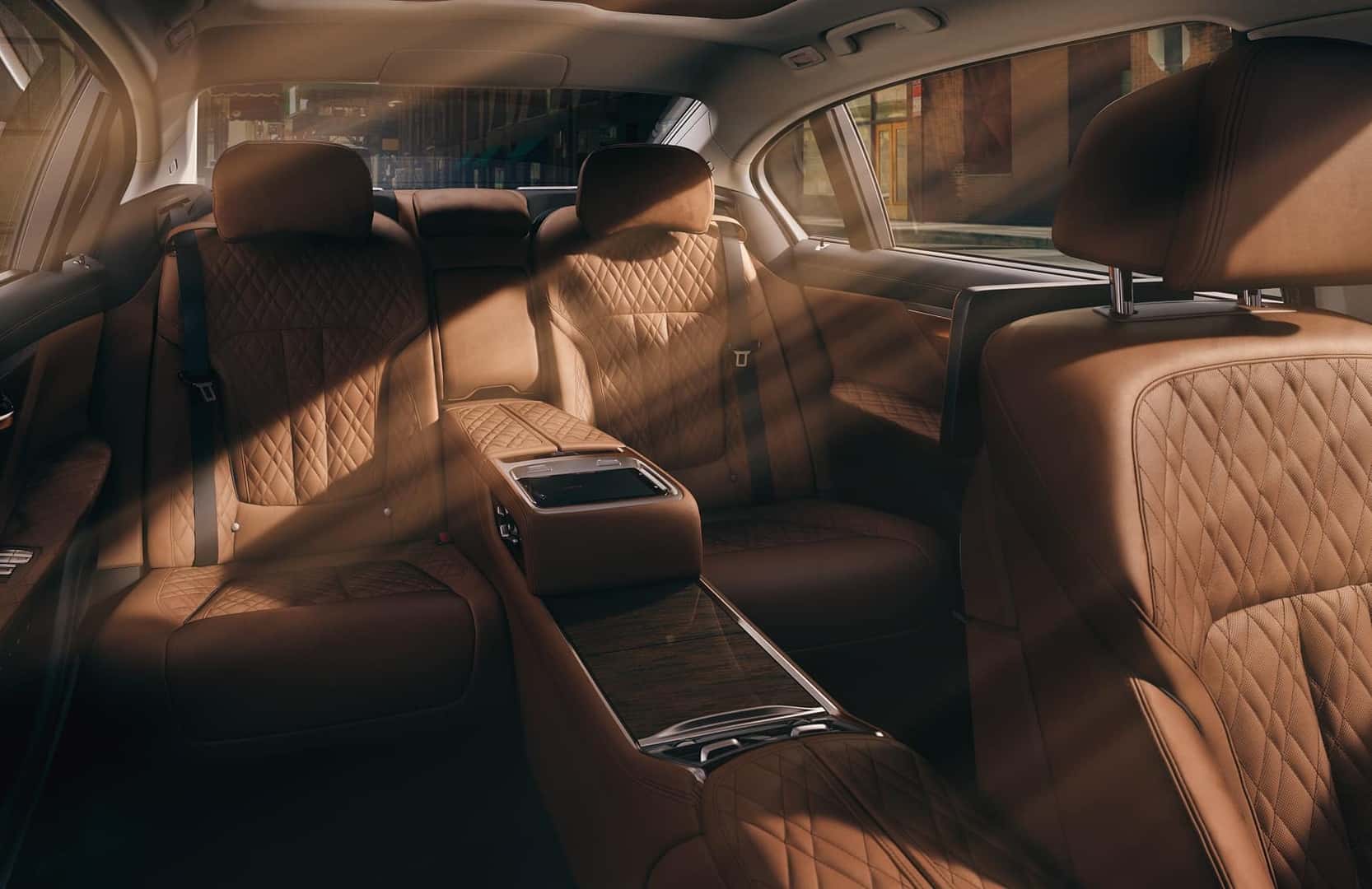 Next up in the 7 Series lineup comes the powerful Alpina B7. Although it doesn't technically have the most powerful engine in the lineup, it offers a lot to make up for that. For instance, the hand-built 4.4L V8 engine is capable of producing a commanding 600 horsepower and reaching a top track speed of 192 MPH. Get ready for the racetracks!
M760i xDrive
For drivers looking for ultimate power, the M760i takes the 7 Series to a whole new level. This model comes equipped with a highly impressive TwinPower Turbo V12 engine that boasts an incredible 601 horsepower and 590 lb-ft of torque. With all that power, it's no surprise that it can reach top speeds of 155 MPH and accelerate from 0–60 MPH in just 3.6 seconds!
Plus, as with any top-line trim, you can count on an abundance of safety, technology, and comfort features to be at your beck and call.
Test Drive the 2019 BMW 7 Series Configurations
In order to find your favorite 2019 BMW 7 Series configuration, you'll have to give them a try in person. If you live in the Manhattan, Bronx, and Queens areas, you can do just that at BMW of Manhattan. We keep all the latest and greatest BMW models in stock, and our team is always happy to show you the ins and outs of each one. Schedule your test drive today!