BMW 8 Series Lease Deals Manhattan NY

When you're looking to whizz through the streets one vehicle make comes to mind—BMW. More specifically, the 2020 BMW 8 Series. That's because this luxury sedan is just as powerful as it is easy on the eyes.
Although, before you can take your place behind the wheel, you first need to decide how you're going to finance your new car. One option you have is to lease.
We here at BMW of Manhattan have created this BMW 8 Series lease deal guide. In this guide, we'll talk about just how easy it is to cruise around Manhattan, NY, in your new car. Ready to learn more? Let's get started.
Browse Our Current Lease Offers
Experience the BMW 8 Series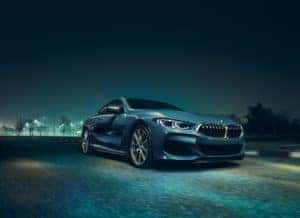 As mentioned, the BMW 8 Series Gran Coupe is a machine of power and beauty. With the standard 3.0L BMW TwinPower Turbo engine, you'll have an exhilarating 335 horsepower pushing you through town.
If you want your travels to feel like you've just left the racetrack, the optional 4.4L BMW M Performance TwinPower Turbo V8 engine is what you've been searching for. With this larger engine, you'll have 523 horsepower rushing through your vehicle with every throttle.
Regardless which engine you choose, you can get an even more athletic feel, thanks to the Driving Dynamics Control feature. This boasts three different drive modes––one of which is SPORT Mode––which automatically adjusts your performance settings for a more fine-tuned experience.
Why Lease a BMW 8 Series?
Deciding to lease your BMW 8 series over buying offers you many benefits. Once of these benefits includes access to all the latest and greatest features.
When you sign your lease, you'll notice that the lease lasts for a short period of time—usually somewhere between two and five years. You'll also notice that around this timeframe is when the next round of advanced features is available to drivers.
That means that by the time your current BMW 8 Series lease is up, you can lease the newest model that's fully decked out with advanced technology, performance, safety, and more features.
How to Secure Your Manhattan NY BMW 8 Series Lease Deal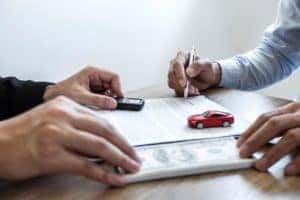 We know how exciting it is to climb behind the wheel of your newly leased BMW for the first time. We also know that you likely can't wait to show it off to all your friends, or even anyone who you pass. That's why we've made leasing the BMW 8 Series a simple task.
To do so, simply give our finance center a visit. Together, you and our expert will talk about your specific driving and financial needs until you've found the lease deal that works best with your lifestyle.
To get a head start, fill out our secure online financing application. As soon as our experts receive your application, they'll get right to work in crafting you the perfect lease deal.
Lease the BMW 8 Series Today
If you're ready to cruise around Manhattan, NY, in the athletically tuned 2020 BMW 8 Series, don't wait any longer to give our finance experts a visit. With their help, you'll be behind the wheel in no time at all.
Visit us at BMW of Manhattan today to lease the BMW 8 Series!