2018 BMW X3 vs Acura RDX
---
One of the best ways to get around Manhattan, Bronx, and Queens is in a crossover vehicle. There's a reason these cars are so popular-they have all the storage space you need, yet they're much easier to drive and maneuver than a full-size SUV or truck. Opting for a crossover sometimes isn't quite enough, however, as you deserve something with a bit more luxury.
There are several luxury crossovers to choose from, but none perform quite like the 2018 BMW X3 and the Acura RDX. While both have plenty of exciting features to offer, you can only drive one home at the end of the day. Find out which is better suited for your needs with our detailed BMW X3 vs. Acura RDX comparison!
2018 BMW X3 vs Acura RDX: Performance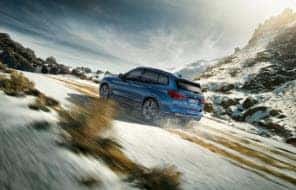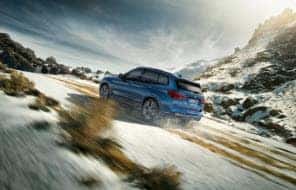 No matter what kind of vehicle you drive, you need to have optimized performance, and you'll find exactly that in both of these crossovers. On the base level, they have generally the same amount of power and torque. The primary difference is that the BMW X3 runs on a 4-cylinder engine while the RDX has a V6 engine. As you might expect, this impacts fuel economy quite a bit, earning the X3 an advantage with its EPA-estimated 25 combined MPG as compared to the RDX's EPA-estimated 23 combined MPG.
 If you're looking to maximize power, you'll simply have to opt for the X3. The RDX's power is standard throughout all versions, but the BMW X3 can be upgraded to a 3.0L turbocharged 6-cylinder engine. This engineering masterpiece offers 355 horsepower and 369 lb-ft of torque; compare that to the RDX's 279 horsepower and 252 lb-ft of torque.
2018 BMW X3 vs Acura RDX: Interior
As luxury crossover vehicles, you can expect high-quality materials and comfortable seating no matter which of these choices you end up with. You should note, however, that you might prefer the BMW X3 if you're on the taller side. Up front, you can enjoy 41.1 inches of headroom while your rear passengers get 39.1 inches of headroom. In the RDX, those in the front get just 38.7 inches of headroom while rear passengers have only 38.1 inches of headroom.
It's not too hard to make a short drive comfortable, but a luxury crossover should be able to keep everyone feeling good for the long haul. This includes your rear passengers. When riding in the RDX, they'll have to hope the seats' innate comforts will be enough. X3 passengers, however, have the benefit of reclining rear seats, allowing them to really relax on the next road trip.
2018 BMW X3 vs Acura RDX: Convenience
If you've spent extended time driving a mediocre vehicle, you know how much of a difference convenience can make in your ride. As luxury crossovers, both of these vehicles are held to an incredibly high standard in that regard, but the BMW X3 tends to reach a bit higher. For example, the X3 offers a Head-up Display that projects important information directly onto your windshield, creating easy access without blocking your line of sight. The RDX has no similar feature.
 Both of these crossovers also include a plethora of other convenience features, one being rain-sensing wipers. While the RDX's wipers will change speed automatically based on how fast you're driving, the X3's wipers will adjust themselves in accordance with the amount of rain hitting your windshield, regardless of speed. Similarly, the X3 offers automatically dimming high beams when oncoming cars are detected. In the RDX, you'll have to remember to dim them yourself.
Learn more about the your favorite model by checking out our 2018 BMW X3 review!
BMW X3 vs Acura RDX: The Verdict
While both luxury crossovers in our BMW X3 vs. Acura RDX comparison were impressive in their own right, the 2018 BMW X3 simply has more to offer. If you live in the Manhattan, Bronx, and Queens areas, you can discover all its incredible features for yourself at BMW of Manhattan. Contact our dealership today for a test drive!