The Good Dog Foundation

It's said that laughter is the best medicine. When it comes to bringing smiles to faces, we often turn to our furry friends. However, some people don't have access to pets of their own. That's where The Good Dog Foundation comes into play.
Since 1998, The Good Dog Foundation has been visiting with people in need to help bring a smile to their faces when facing hardships. They also provide scientific research to address the effects of therapy dog visitations so they can continue to help for years down the road. Curious to learn more about this organization and how you can help? Keep reading!
Visit the Good Dog Foundation on Facebook!
What is The Good Dog Foundation?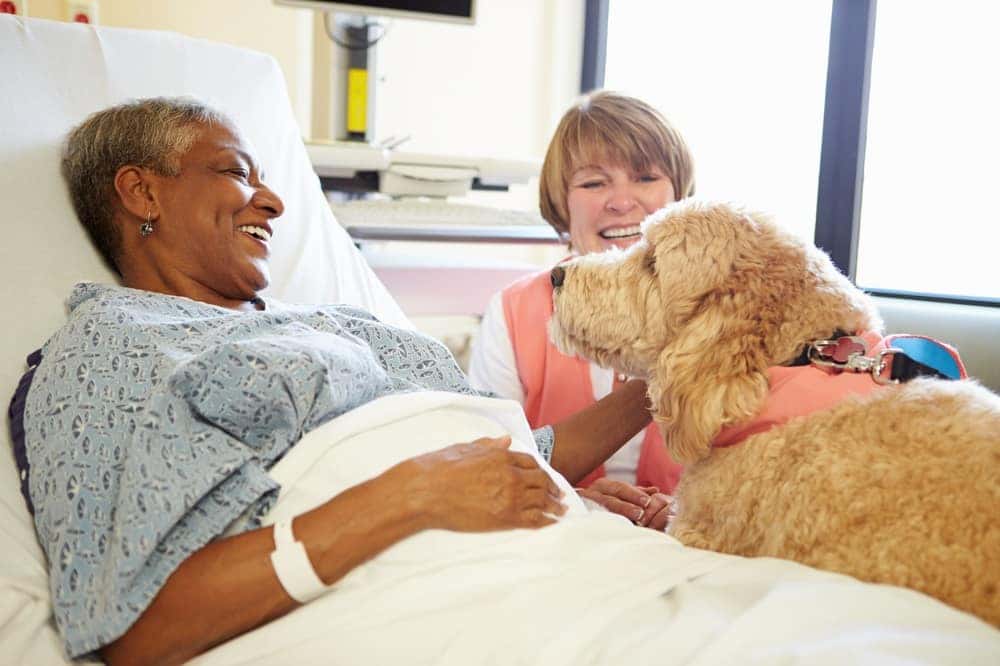 The Good Dog Foundation was founded in 1998 with the mission of helping adults and children get through their hardships—like disease, disability, disaster, and more—with the help of therapy dogs.
Of course, bringing pups to hospitals, schools, and nursing homes isn't all the organization provides. They also provide team certifications, too. In fact, they're the largest certifying animal therapy organization on the East Coast.
Areas of Operation
The Good Dog Foundation focuses on three main areas of operation to help adults and children in need. These areas include volunteerism, professional services, and scientific research. Let's take a closer look!
Volunteer
Those looking to help spread smiles with your four-legged friend are invited to apply to become a Therapy Dog Team. Together, you'll go through several hours of training, which leads to your certification. After becoming certified, you'll work with 30,000 hours of visits annually. Since The Good Dog Foundation is extremely supportive, they'll schedule your visits at one of their 300 partnered facilities for you.
If you're unable to volunteer your time, you can also donate or fundraise to support the cause. By donating, you're helping humans heal. Make sure to visit their Facebook page to learn more about fundraising opportunities.
Professional Services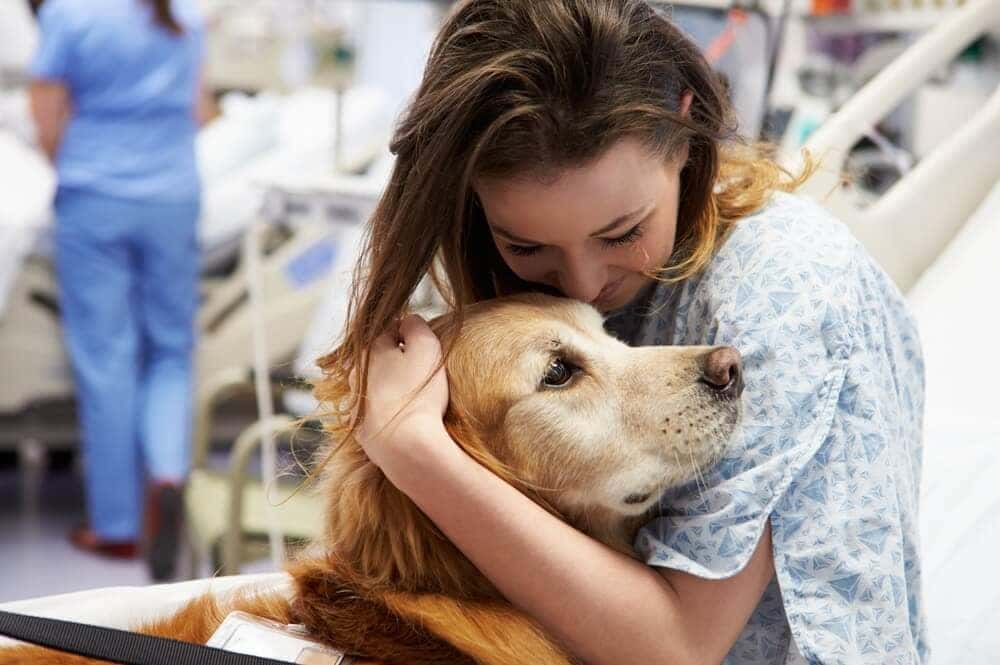 The Good Dog Foundation has created a program to assist those in the professional industry of education and healthcare. This program was designed to help those in the professional field to learn more about the ways therapy dogs can enhance a particular area of practice.
Some of their partners include the New York City Department of Education, where they've created the Comfort Dog program.
Scientific Research
The Good Dog Foundation is always searching for ways to examine the effectiveness of these therapy dog visits. Some of the scientific research partners of the organization include:
Mount Sinai Medical Center New York
Yale University Innovative Interaction Lab
University of Pennsylvania School of Veterinary Medicine
CAPS (Child Abuse Prevention Services)
Working with each of these partners allows The Good Dog Foundation to fine-tune their programs to provide the most effective form of therapy for both the pet and the individual the Therapy Dog Team is visiting with.
Get Involved with The Good Dog Foundation for a Wagging Good Time
If you're looking to help spread smiles with the help of Spot, The Good Dog Foundation is a great way to do just that. You're invited to become a Therapy Dog Team to donate your time, or you can help with fundraising to further improve their programs.
What are you waiting for? Get involved with The Good Dog Foundation today!