To Our Valued Clients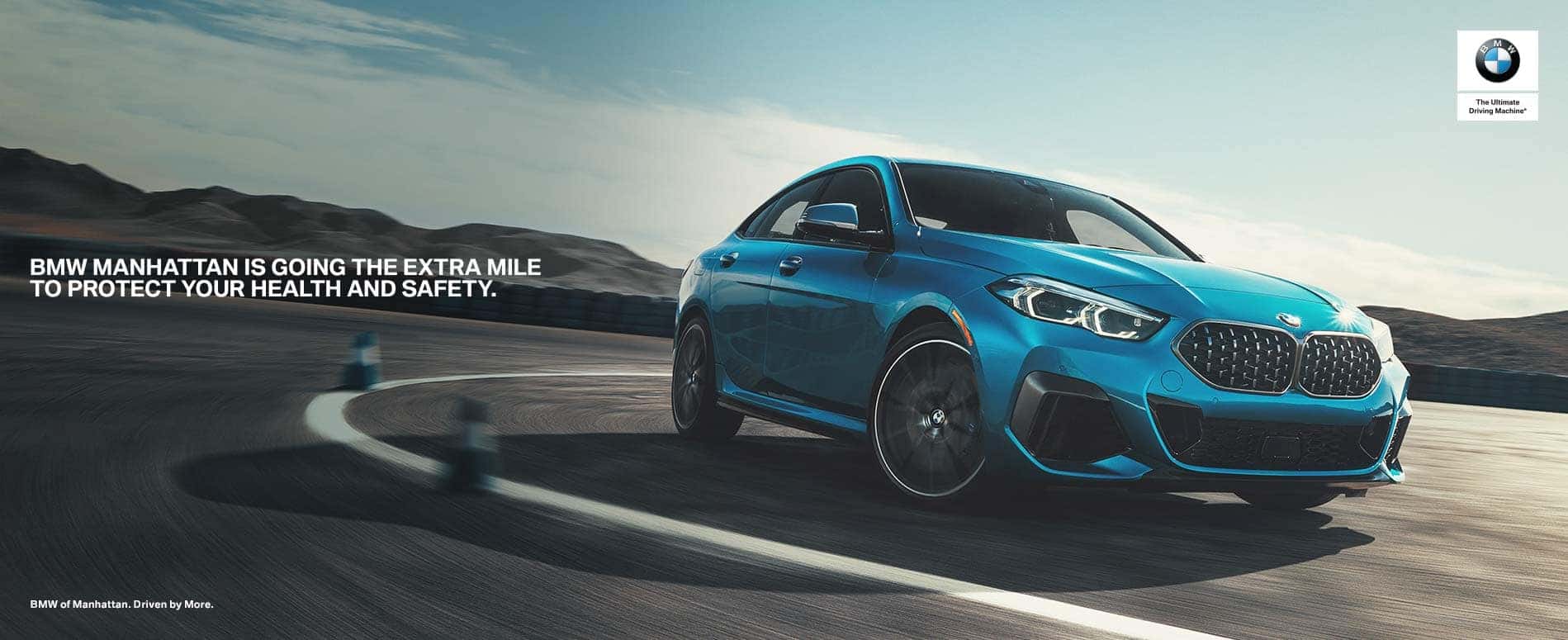 In an abundance of caution and with the best interests of our employees, clients and community neighbors in mind, BMW of Manhattan, Inc. will follow and implement the executive order from Governor Cuomo. As we do our part to help keep everyone safe, this means all of our physical locations, beginning at 5:00PM on Saturday, March 21st, 2020 will close until further notice.
Retail and Service locations effected include the following:
BMW of Manhattan: 555 West 57th Street
BMW of Manhattan Motorrad: 555 West 57th Street
MINI of Manhattan: 793 11th Avenue
BMW of Manhattan Certified Pre-owned: 801 11th Avenue
Closed Physically. Open Digitally.
We want everyone to know that although our physical locations are closed, our doors remain open in the "online world" and we encourage you to visit our websites. You can shop, ask questions, and reach out to us with any inquiry you may have. We're still here to service your needs and still available to assist you during the business hours of 9:00AM – 5:00PM. So, please don't hesitate to stay in contact with us.
Open online at:
www.bmwnyc.com, www.mininyc.com, www.bmwnycmotorrad.com, www.shopbmwusa.com
Our Business Development team is working remotely in a diligent fashion to answer any questions you may have with regards to Sales, Service and Parts.
For all Sales Inquiries, please call (646) 557 – 3700 or email salesappointments@bmwnyc.com

Please note: The above phone number is our dedicated voicemail box. Please leave your detailed contact information and a team member will gladly respond to your inquiry between the hours of 9:00AM – 5:00PM.

For all Service & Parts inquiries please call (212) 314 – 9737 or Email: appointments.nyc@bmwnyc.com
During these unique times, you may experience longer than normal hold, delivery and communication response times. Please bear with us as we operate as quickly, efficiently and safely as possible.
As we move forward during these times, and continue to receive new information, we will provide updates.
Thank you,
BMW of Manhattan
MINI of Manhattan
BMW of Manhattan Motorrad.