Local Spotlight: The Grayson

If you're looking for a new spot to hang out with your friends, watch the game, or go on a date with your significant other, we've got just the place. The Grayson has something for everyone, whether you like beer or wine, dancing or dining, or just a great meal. Keep reading to explore the different sides of our new favorite East Village hot spot!
The Sports Bar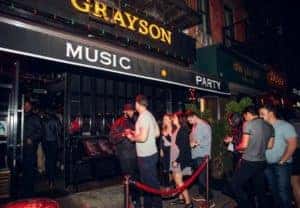 The Grayson has 45 — yes, 45 — HD TVs for your game-viewing pleasure. Whether it's fight night, football season, or an international league event, The Grayson will be sure to have it airing.
In addition to providing you with your favorite sports, The Grayson also runs different specials accordingly. They even provide a separate sports menu that offers buckets, pitchers, and mini kegs of domestic and premium beers.
And if you're looking to host a Fantasy Football party, The Grayson goes all out — we're talking music, food and drink packages, and complimentary champagne, just to name a few options.
The Grayson Nightlife
One of our favorite aspects about The Grayson is that it can turn into any bar you make it — including a night out for dancing and having craft cocktails. And this doesn't just include the weekend. You can take the edge off any night of the week until 4a.m.!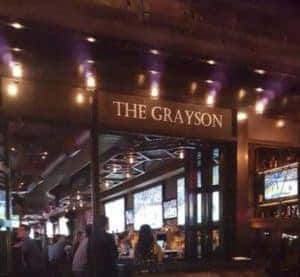 But if it's the weekend that gets your group motivated to get together, you can enjoy Ladies' Night drink specials every Friday, and music from one of their amazing DJ's every Saturday.
Book Your Next Event
The Grayson is a great spot for booking your next big get-together. Have a birthday coming up? Make it a celebration and host it here! Perhaps you're putting together a corporate event — why not show your co-workers your insight on the best Lower East Side hangout?
The Grayson has a separate private party area that can hold up to 125 people. You'll have your own bartenders, bar top tables, and over 15 flat screen TVs — all to you and your guests! They offer several party packages, where you can choose from options such as open bar, a full buffet, and more.
As you can see, The Grayson is the one-stop answer to your next night out. Whether you want to dance the night away, or chill out with a few close friends, you can find any option here. Follow them on Facebook to stay up to date with the latest news, events, and specials!