Looking for your next luxury sedan is a fun, exciting process. There are so many great models to choose from, like the 2018 BMW 7 Series and Mercedes S Class-two awesome luxury vehicles that have the classic style of their manufacturers yet modern flair that appeals to consumers.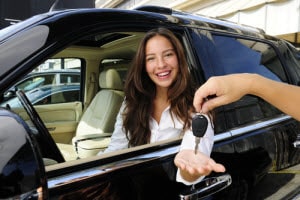 Still, how will drivers in Manhattan, Queens, and the Bronx know which vehicle will work better for their busy city lifestyles? By reading this vehicle comparison, of course! Our team at BMW of Manhattan has taken these two incredible choices and put them side by side, so you'll know exactly what you're getting with either option. However, if you have any questions for us, feel free to contact our team at any time.
Let's get started by checking out the interior of the 7 Series and S Class…
BMW 7 Series vs Mercedes S Class: Interior vs Interior
Both the 2018 BMW 7 Series and Mercedes S Class have nailed it with their interior quality. You can't go wrong with either pick here; you'll find standard leather upholstery in both models, along with the 7 Series' wood trim, which will give you the full luxury car feel.
In terms of space, though, the 7 Series takes the lead. With an impressive 44.4 inches of legroom in the backseat, the S Class trails a bit behind, with only 34.1 inches for its backseat riders.
If cargo space is your concern, the BMW shines here as well. You'll get 18.2 cubic feet of trunk space in the 7 Series; unfortunately, the Mercedes S Class comes in second here, with 16.3 cubic feet of storage room.
Engine Options & Performance Ratings
Known for their powerful engines, BMW and Mercedes don't fail us in the 2018 7 Series and S Class. You'll get powerful options with both models, so you'll never feel obligated to opt for less power in exchange for some other feature.
The 7 Series and S Class offer both V6 and V8 options, with impressive horsepower in all. However, when it comes to fuel economy, it's the 7 Series that stands out.
With an EPA-estimated 21/29 MPG city/highway in the base model, the 7 Series is among the best in its class. On the other hand, the S Class follows with an EPA-estimated 18/26 MPG city/highway in the base model. With the BMW 7 Series, you'll feel comfortable taking longer trips without having to stop to refuel.
Entertainment & Safety
Both the BMW 7 Series and Mercedes S Class offer an array of advanced technology features in safety and entertainment. You'll get at least a 10.2-inch touchscreen in both, with infotainment systems that are easy to use. You'll also have smartphone integration to keep your rides entertained.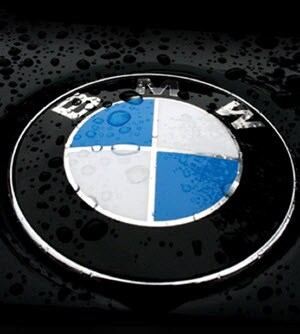 Additionally, both vehicles offer great safety features. A rearview camera comes standard in the 7 Series and S Class, and assistance features are available Like Blind Spot Monitoring, Lane Keep Assist, and Adaptive Cruise Control.
2018 BMW 7 Series vs Mercedes S Class: The Results
When choosing between these two top-of-the-line luxury sedans, you have to really look at the details to see which is the better pick. However, with the BMW 7 Series' massive passenger and cargo space, plus excellent fuel economy, we think this one is worth a test drive.
If you're in the areas of Manhattan, Queens, or the Bronx, stop by BMW of Manhattan today to see what the 2018 BMW S Series is all about!