Just because you don't see it, doesn't mean we can't get it. Speak with a BMW Client Advisor about vehicle sourcing and ordering.
BMW MOTORSPORT AT
BMW OF MANHATTAN
---
Do you want to get up close & personal with BMW M like never before? We're proud to be the Tri-State's (New York, New Jersey, Connecticut) only a certified BMW Motorsport dealer and the closest to the Monticello Motorsports Club. Now, you can purchase the latest BMW Motorsport Customer Cars (like the M2 CS Racing), service your BMW Motorsport Racing car and acquire parts for many current and past offerings. You can even track them at Monticello Motorsport club. This is the next level in experiencing The Most Powerful Letter In The World. Welcome to BMW Motorsport.
---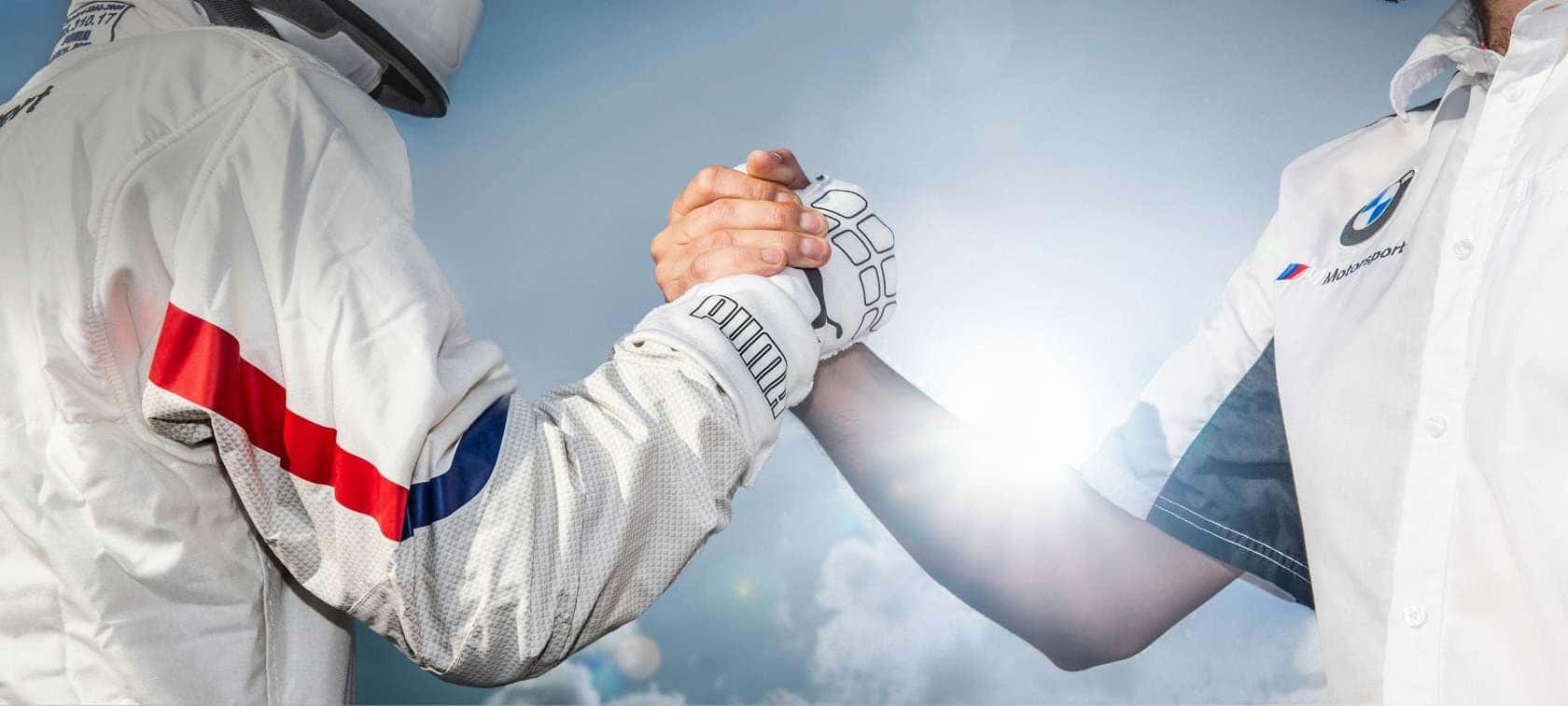 Team Work Makes The Dream Work
BMW M Motorsport provides a special service for all current vehicles – a customer racing portal that can be accessed worldwide. Wherever the customers are located, they can get important information about their car online: This includes spare parts catalogues, construction manuals, runtime specifications, important changes and safety notes too, of course. Worldwide parts supply using BMW trade organization allows spare parts for all cars in the BMW M Motorsport range of products to be ordered and obtained around the world. BMW M Motorsport provides direct sales and associated consultancy services for more technically complex vehicles, such as the BMW M6 GT3, the BMW M4 GT4 and the BMW M2 CS Racing. In many instances, BMW M Motorsport customers have access to support engineers working at circuits worldwide.
---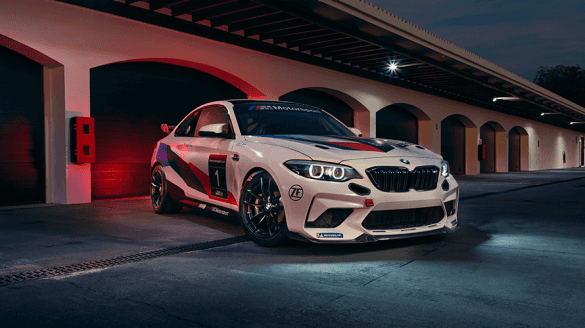 The M2 CS Racing: Entry-level
Did you ever think the M2 CS would be considered "entry-level"? The M2 CS Racing continues BMW M Motorsport's tradition of close-to-production customer racing cars. Just like its two predecessors, the BMW M235i Racing and M240i Racing, the BMW M2 CS Racing also provides ambitious teams and drivers with a way into motorsport racing. It delivers the impressive performance you expect from BMW M Motorsport, all at an affordable price. The BMW M2 CS Racing is the perfect platform for the latest entry-level model into BMW M Motorsport.
---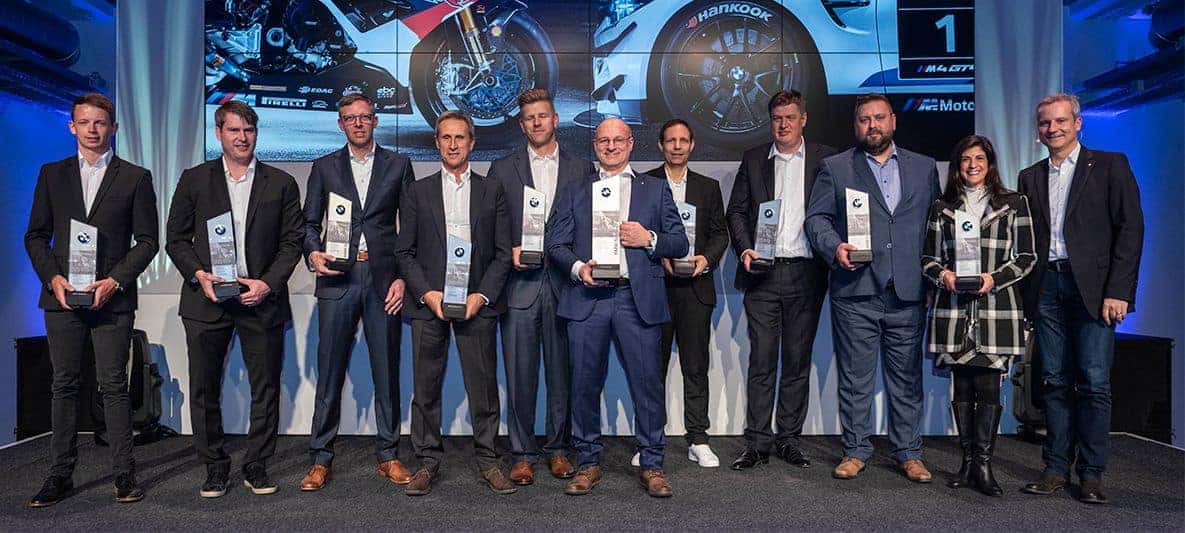 BMW Sports Trophy
The BMW Sports Trophy supports private drivers and teams that represent the BMW brand in various series and at renowned racing events around the world. Every top-ten result with a BMW racing car at selected events scores points towards the overall standings. The 25 top-placed drivers will receive attractive prize moneys in accordance with their positions. The ten best-placed teams will be awarded. In 2019/20 the competition is launched for the 59th time.
As well as the prospect of a healthy amount of prize money at the end of the year, participation in the BMW Sports Trophy offers more benefits. The many co-operation that BMW Motorsport enjoys with selected companies as part of its customer racing program are particularly attractive for participants. It is easy to enter: simply go online and register yourself or your team. You will be registered automatically for next year's competitions.
---
BMW Customer Racing. The Next Experience in BMW M.
Looking to for that next-level BMW M experience? Look no further than BMW M Motorsport and BMW Customer Racing, and experience where the BMW "M" moniker comes from. With their passion for motor racing and the BMW brand, customer racing teams and drivers function perfectly as brand ambassadors. BMW M Motorsport provides customer teams around the world with a comprehensive range of cars which they use to race successfully as part of the BMW M Motorsport family. With the BMW M6 GT3, the BMW M4 GT3, which will be available to succeed it from 2022, and the BMW M4 GT4, BMW M Motorsport can help ambitious racers and GT specialists battle for wins and titles against top-level GT competitors. The BMW M2 CS Racing is the perfect vehicle for customers starting out in motorsport. Being part of the BMW M Motorsport family means much more than just driving a BMW. Customer racing teams and drivers from BMW M Motorsport also benefit from excellent customer service which encompasses parts supply and on-site support at the racetrack.
With the BMW M2 CS Racing, BMW M Motorsport continues its tradition of close-to-production customer racing vehicles. Like its two predecessors, the BMW M235i Racing and the BMW M240i Racing, the newest member of the BMW M Customer Racing range of products paves the way for ambitious teams and drivers to get involved in motorsport. The BMW M2 CS Racing boasts impressive driving figures and offers the performance of a pedigree race car at a competitive price.
Visit BMW-Motorsport.com today to learn more!
---
Search
Find Your Vehicle
Search By Keyword
Search By Filters
Saved
Saved Vehicles
SAVED VEHICLES
You don't have any saved vehicles!
Look for this link on your favorites:
Once you've saved some vehicles, you can view them here at any time.
Share
Share This
Choose How To Share: