BMW Reviews Manhattan, NY
Buying a new vehicle is an exciting time in any person's life. But given that the average American's second-largest purchase is a car, the vehicle you choose is an incredibly important decision.
To assist you in choosing the best car for your wants, needs, and budget, the team at BMW of Manhattan has put together car reviews for our most popular models.
2021 BMW Reviews:
2020 BMW Reviews:
BMW Interior Reviews:
BMW Trim Reviews:
BMW Dimension Reviews
BMW Car Reviews
When it comes to searching for a new BMW, there are quite a few things you want to consider. In addition to your budget, which is largely the most important factor you'll consider, you'll want to think about what features you want most for your vehicle. Reading vehicle reviews not only gives you more information about the features you're considering, but it also gives you a professional view of the vehicle as a whole.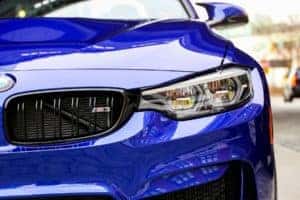 As experts on BMW vehicle, we're well-positioned to give you an  honest and informative view on the most popular ones. In an effort to help you learn about the new and certified pre-owned BMW vehicles we carry, we cover all of the important topics in our vehicle reviews, including fuel economy, available and standard features, and design and style.
Get to know all of the new vehicles in the BMW lineup with the vehicle reviews from the team at BMW of Manhattan. To assist you in your car buying journey choose a model you're most interested in below. You'll find all of the useful information you're looking for on your next vehicle in one place!

At BMW of Manhattan, we do the work for you. Sit back, buckle up, and take an electronic literary adventure in the BMW model of your choice. After reading our reviews, make sure to contact a representative at BMW of Manhattan for more information or to schedule your test drive.
About BMW of Manhattan
BMW of Manhattan is your local BMW dealer near Manhattan, Bronx, and Queens. We offer a huge inventory of new, used, and certified pre-owned BMW vehicles of you to choose from. We're conveniently located at 555 West 57th Street in New York, NY.
To schedule a test drive with your favorite BMW vehicle, stop by during our regular hours Monday through Thursday from 9 am until 7 pm, Friday from 9 am until 6 pm, and Saturday from 10 am until 5 pm. Or contact us at 877-855-4607 or stop by today!