Are you looking for high-quality parts for your BMW vehicle? BMW of Manhattan is a full-service BMW authorized center offering a full range of parts and accessories for you to choose from. We have an incredible team of parts specialists and will be happy to help you on your quest for high-quality BMW parts.
High Quality Parts When and Where You Need Them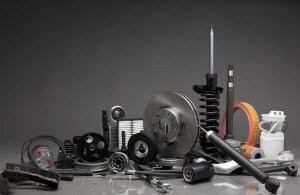 The convenient location of BMW of Manhattan, at 555 West 57th Street in New York, NY, takes care of the where part. But the when part is really the most important when it comes to getting high-quality parts for your vehicle. We offer several services to make this as easy as possible. 
We're an authorized wholesale dealer for BMW parts. We have a $2 million inventory, and we offer same-day and next-day delivery of our entire stock of genuine BMW parts. 
You can also request your BMW parts online. Simply fill out the form and pick up your parts to get right back to working on your BMW.
Expert Technicians to Help You Get the Job Done
In addition to our huge inventory, we have 10 highly trained BMW parts specialists who will work with you to get you exactly what you need. When you want BMW parts that are manufacturer recommended and guaranteed to be high quality, you want parts from your local BMW parts dealer near Manhattan, Bronx, and Queens. BMW of Manhattan is that parts dealer, and we're here for you.
Place Your Parts Order Today
At BMW of Manhattan, when you're a happy customer, we're a happy business. So we do everything we can to make that happen. 
This starts with having a huge inventory of high-quality parts on hand so they're available when you need them. And our convenient downtown location makes it easy for you stop in and pick up what you need. Of course, our expert technicians are here in case you're not sure what you need or you'd like a recommendation. 
Whatever you need us for, we'll be here to help you keep your BMW vehicle running smoothly for years to come. Check out the current parts specials and then start your parts order with BMW of Manhattan today and let our professionals help you get the job done right.