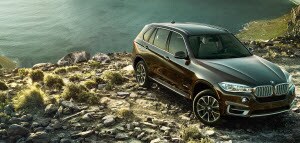 If you're a resident of Manhattan, Bronx, or Queens, NY, you know the importance of looking and feeling your best. With a luxury midsize SUV, you can roll up to the event of the year doing exactly that. Two popular options on the market right now are the 2017 BMW X5 and 2017 Acura MDX. Both vehicles offer the reputation, style, and performance you're looking for, so choosing between them could prove to be a challenge. 
However, you can take on that challenge, beginning with this 2017 BMW X5 vs Acura MDX car comparison. Check it out now, then start shopping for your next luxury midsize SUV at your local New York BMW dealership. 
Standard Features Comparison: BMW X5 vs Acura MDX 
When it comes to choosing a luxury vehicle, few things are more important that the features your vehicle offers. Given that they're both in the same class, the BMW X5 and Acura MDX offer quite a bit. But in terms of standard features, there are some substantial differences between the two.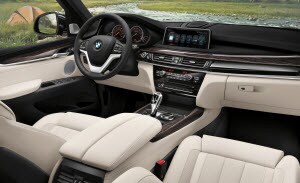 When comparing the BMW X5 vs Acura MDX features, the following features are standard on the 2017 BMW X5: fog lamps, HID headlights, rear parking aid, rain sensing wipers, electrochromic rearview mirror, power folding mirrors, a navigation system, and an onboard hands-free communications system. None of these features are standard in the 2017 Acura MDX. 
Performance Comparison: BMW X5 vs Acura MDX 
Another major point of concern between the two vehicles is in how they perform, despite their seemingly similar engines. The 2017 BMW X5 is powered by a 3.0L intercooled turbo premium I-6 engine that produces up to 300 horsepower and 300 lb-ft of torque. 
By comparison, the 2017 Acura MDX should have an even more powerful engine. The premium V6 is a 3.5L engine. But the power production maxes out at just 290 horsepower and it can only produce 267 lb-ft of torque.
Unfortunately, there's also a discrepancy in the two vehicles in terms of ride quality. While the 2017 BMW X5 offers double wishbone front suspension and multi-link rear suspension, the Acura MDX only has strut front suspension, which is a bit touchier and not as luxurious as the double wishbone. So, you'll notice some major differences in the BMW X5 vs Acura MDX performance when driving over the miles of rough road around Bronx, Queens, and Manhattan, NY. 
Winner of the 2017 BMW X5 vs Acura MDX Car Comparison 
Now that you see the major differences between in the 2017 BMW X5 vs Acura MDX car comparison, it's easy to see which one might be the better option. Get a closer look at the 2017 BMW X5 at your local BMW dealer near Bronx, Manhattan, and Queens, NY. 
BMW of Manhattan has a huge inventory of new, used, and certified pre-owned BMW vehicles to choose from in our state-of-the-art showroom. Explore our online inventory from the convenience of your home, then schedule a test drive of the 2017 BMW X5 today.