Whether you want to learn to dance for your wedding day, or you're looking for a dance studio to brush up on your skills for an audition, some of the best dance studios are in the Manhattan, New York, area. Break out of your comfort zone, and sign up for a class to gain confidence, get a great workout, and enjoy an expressive and fun workout.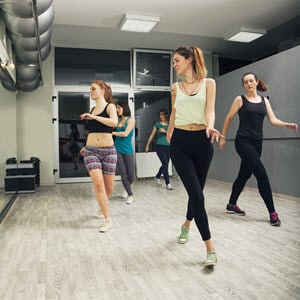 Check out our list of top dance studios near Manhattan, New York, to get started now!
Arthur Murray Dance Studio in Manhattan
Inspired by Dancing with the Stars? Want to learn to dance for your wedding day? Arthur Murray Dance Studio is an excellent place to get started. The local Manhattan dance studio offers a super fun environment where you can learn ballroom dancing with professionals. The company is well-known around the country for offering ballroom dance classes for all skill levels and has a reputation for excellence.
Step in to Dance
Arthur Murray specializes in a three-part teaching method in which you'll be able to join a group dance class, enjoy a private dance lesson, and dance the night away at a private social dance party each and every week. You'll be able to have fun, make new friends, and dance your way to confidence with this Manhattan dance studio.
PMT Dance Studio
If you're looking for a True NYC Dance Experience™, then you've got to check out PMT Dance Studio. The local dance establishment is well-known in the city for their super creative and unique classes where you can be fully submerged in the dance community. Whether you're looking for a chance to perform, looking for a thrilling workout, or are looking to get some serious one-on-one attention, you can have it all at PMT Dance Studio.
Step in to Dance
PMT offers regular classes that you don't have to pre-register for, which makes it simple to drop in when it's convenient for you. These DROP-IN classes fill up quickly, so if you want to take a class, then it's a wise idea to do some research on the class and show up 20 minutes early to register.
Steps on Broadway 
Offering dance classes for beginners to professionals of all ages, Steps on Broadway is a well-known dance studio, school, and performance group. The local establishment has a reputation for putting out incredible professional dancers and offers an audition-only conservatory program for serious dancers. The dance studio has several studios where classes take place, and offers beginner courses for adults in several genres for you to experience.
Step in to Dance
While many studios are geared more toward fitness, Steps on Broadway is an ideal place for experienced dancers and those who plan to make dance a priority. If you want to learn from the best, and have a chance to improve your technique, skills, and style, then this is the perfect place for you to get started. With regular master classes, workshops, and classes, there's a ton of offerings to choose from.