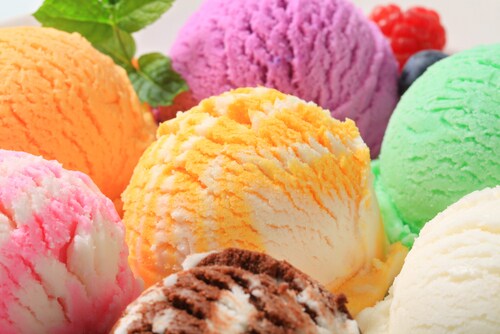 Summer has finally hit us here in Manhattan, and if there's anything we can count on about this year's weather, we can count on it being hot, hot, hot.
If you're like the many Manhattan residents staying in the city this summer, you're going to need a frozen treat to help you survive the city's sweltering heat. To help you keep cool this summer, the team at BMW of Manhattan has put together a list of our favorite local spots for a delicious frozen treat. Check it out now and be sure to keep cool!
Big Gay Ice Cream
What started as a mobile love of ice cream has quickly turned into a local institution. Big Gay Ice Cream started in 2009 as a seasonal ice cream truck, but in 2011, the business became something much more. Today, the local ice cream shop is a powerhouse with a proprietary ice cream brand made in collaboration with a local dairy.
If you've been wanting to try a sweet treat at the fifth best ice cream parlor in the world (according to USA Today and The Daily Beast), then try Big Gay Ice Cream today. Some of their most popular flavors include Bea Arthur (vanilla ice cream with dulce de leche and Nilla Wafers) and Salty Pimp (vanilla ice cream, dulce de leche, sea salt, and chocolate dip).
Chinatown Ice Cream Factory
If you're looking for a family-run ice cream shop featuring homemade ice cream, then you have to try Chinatown Ice Cream Factory. This Chinatown ice cream shop has been delighting New Yorkers for over 30 years, which is why this is one of our favorites.
As one of Chinatown's oldest businesses, this local ice cream shop serves delicious American favorites with a unique Chinese twist. Don't believe us? Some of their most popular flavors include Green Tea, Durian, Pandan, and Zen Butter.
Ice & Vice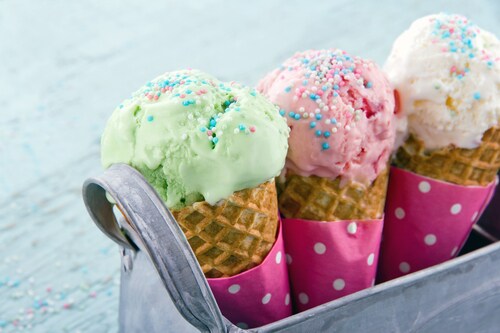 Ice cream may have started many, many years ago, but that doesn't mean there aren't a ton of different ways it can be created and served. At Ice & Vice, you'll find experimental ice cream, sorbet, and frozen yogurt flavors that will rock your world.
The ice cream shop specializes in making customized batches of your favorite frozen treats so you get something that's premium and delicious every time. Some of their seasonal flavors include Bath Salts (Lavender, Pine Stracciatella), American Beauty (Crème Fraîche, Rose Petal Jam) and Nuts of Wrath (Marcona Almond, Grape Kool-Aid Jam).
Mikey Likes It Ice Cream
If pop culture and ice cream had a baby, it would be Mikey Likes It Ice Cream. If you're looking for organic, artisan, homemade, all-natural ice cream made in small batches, then you have to try this local ice cream shop.
In addition to offering their standard (read: delicious) flavors, the shop offers lactose-free, gluten-free, low-/no-sugar alternatives, and vegan ice cream options, so no matter what your dietary restrictions may be, they'll feed you ice cream that fits within the limits of that box.
Some of their most popular flavors include Punk Floyd (double strawberry and cheesecake) and Truffle Shuffle (milk chocolate ice cream with mini chocolate-covered marshmallows and mini chocolate chips).