Just because you don't see it, doesn't mean we can't get it. Speak with a BMW Client Advisor about vehicle sourcing and ordering.
BMW 4 Series vs Audi A5
BMW 4 Series vs Audi A5
---
Speed thrills you. So, when it comes time for you to push the pedal to the metal, don't let a sluggish motor hold you back.
Consider the 2020 BMW 4 Series and the 2020 Audi A5. Both these sleek sedans pack a punch of power, but only one will see you through every move you make on the roads of Manhattan, Bronx, and Queens, NY.
Let's learn more about which of these highway speedsters crosses the finish line first with this 2020 BMW 4 Series vs. Audi A5 vehicle comparison created by BMW of Manhattan. Before long, you'll be ready to advance past other vehicles on your path behind the wheel of a legendary leader.
---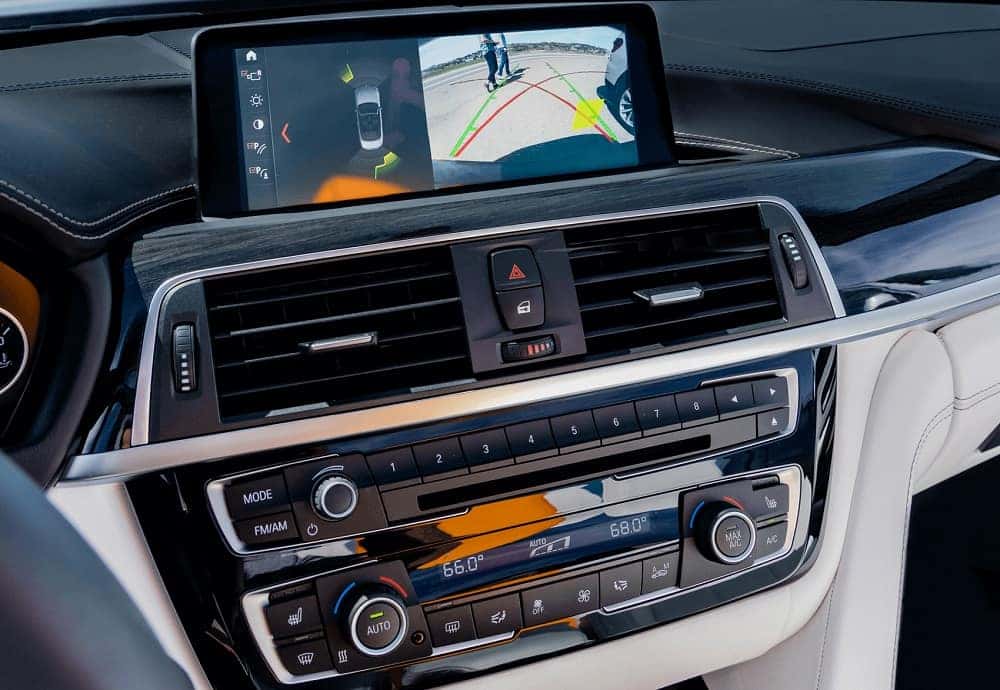 Technology and Innovation
While you're flying along the road, nothing should stop you from connecting to your favorite entertainment features. Luckily, the 2020 BMW 4 Series comes stocked with a wide variety of high-tech amenities that'll have you jamming out to your tunes in no time.
With the 8.8-inch BMW Navigation display affixed to the center console of your BMW 4 Series, you can easily access standard HD Radio™, SiriusXM®, Bluetooth®, and much more. With these gadgets, your most beloved technologies are as close as a touch of a button.
Alternatively, the 2020 Audi A5 provides a 10.1-inch touchscreen. While this vehicle provides a larger screen, it does not come standard with a navigation package like the 4 series does.
For an easier time getting around town, the BMW 4 Series and its standard navigation package are there to help.
---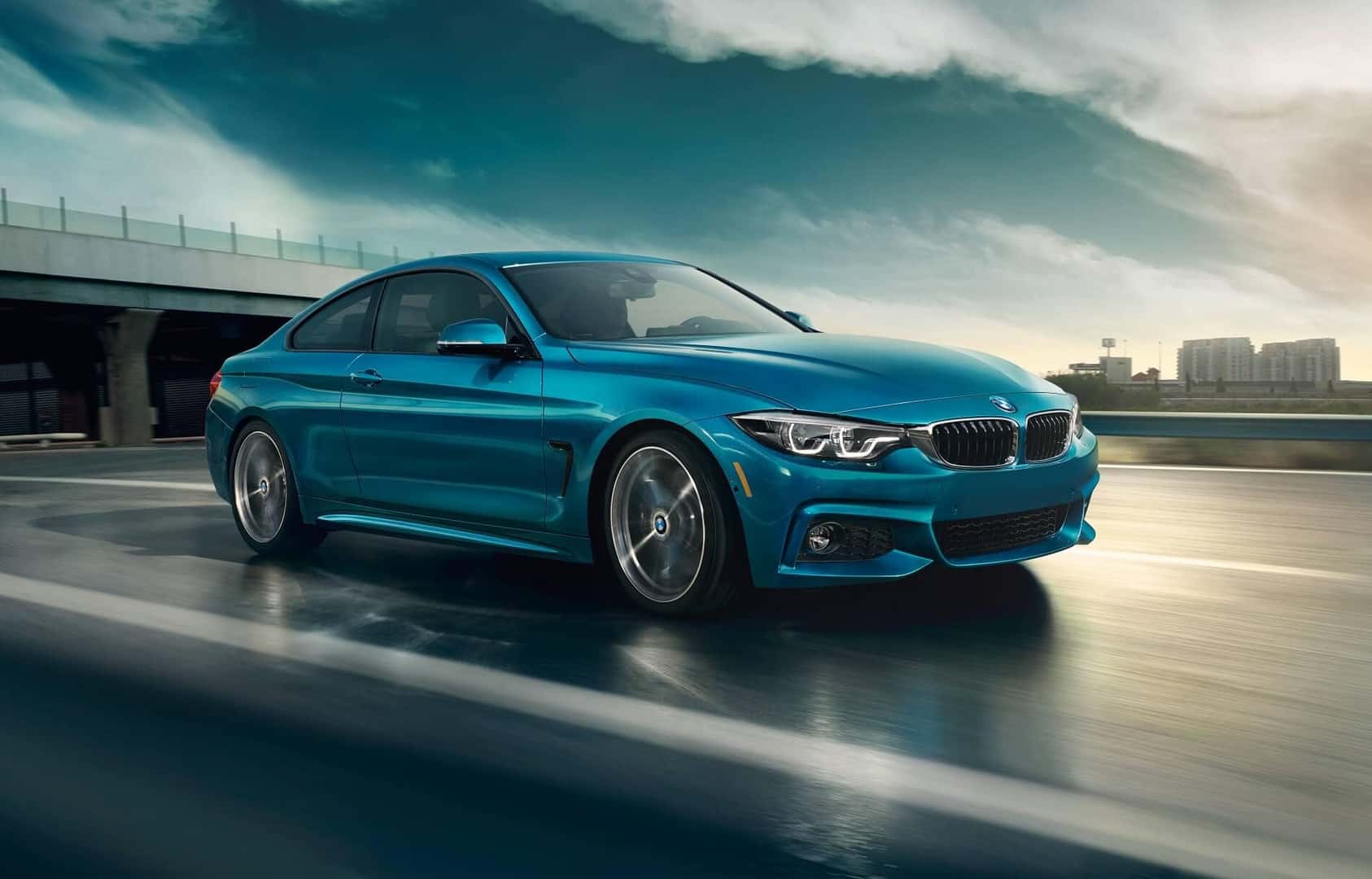 2020 BMW 4 Series vs 2020 Audi A5: Performance and Power
When you're occupying the driver's seat of a speedster, you shouldn't experience a second of hesitation once you apply a little pressure to the accelerator. And when armed with the impressive force of the 2020 BMW 4 Series, you set sail along your path more quickly than you ever imagined.
Tucked under the hood of the BMW 440i trim level sits the standard 3.0L TwinPower Turbo engine that churns up 320 horsepower and 330 lb-ft of torque. With those numbers, you'll burst forward knowing that nothing will stop you from dominating the racetrack.
On the other hand, the 2020 Audi A5 offers up a 2.0L engine that produces 248 horsepower and 273 lb-ft of torque. When equipped with this vehicle, your ride may prove to be a little less exciting than what awaits you inside the BMW 4 Series.
---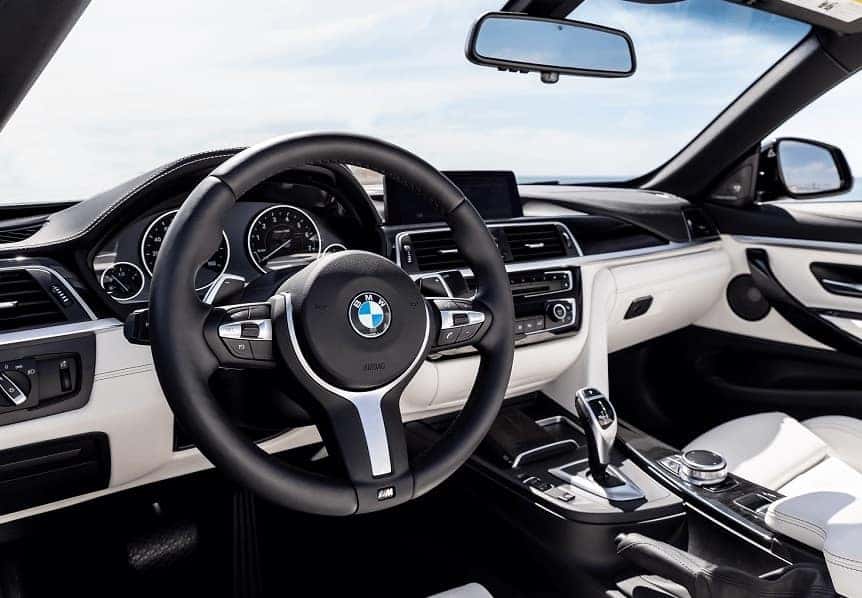 Comfort and Luxury
During those relaxing, weekend drives, it's important that you enjoy every minute of your adventure. And inside the 2020 BMW 4 Series, you'll discover all the appointments that push this luxury sedan beyond the standard.
For example, your BMW 440i automatically adjusts the position of your chair to your preset preferences with its Advanced Vehicle & Key Memory system. That way, you can simply hop in and get going without having to move your seat every time. Plus, the standard sport seats include 10-way power adjustability and 2-way headrest and thigh support.
The 2020 Audi A5 also provides power-adjustable seating, but it offers only 8-way functionality in comparison to the 10-way capability of the BMW 440i.
---
BMW 4 Series vs Audi A5 Vehicle Comparison: Verdict
When you have the opportunity to surge past other automobiles on the highway, you should be supported by all the necessary tools to fully seize the moment. And with the 2020 BMW 4 Series, you'll never question your sedan's ability to lead the pack along the roads of Manhattan, Bronx, and Queens, New York.
Why hesitate and miss out on your chance to snag this speed-racing sedan? Instead, stop by the showroom at BMW of Manhattan or schedule your test drive today!
---
Search
Find Your Vehicle
Search By Keyword
Search By Filters
Saved
Saved Vehicles
SAVED VEHICLES
You don't have any saved vehicles!
Look for this link on your favorites:
Once you've saved some vehicles, you can view them here at any time.
Share
Share This
Choose How To Share: