BMW Accessories near Manhattan NY


Stop by our dealership for a wide selection of BMW accessories in Manhattan, NY. The BMW Manhattan parts department is a well-stocked resource for your automotive needs.
Whether you're performing vehicle care or eyeing an upgrade, our BMW accessories improve your driving experience. Take a look below at the accessories we offer!
Let Your BMW Shine
We know that you take good care of your BMW ,so that it runs like new—why not make it look new, too? Our cleaning and care products are formulated to be gentle to your vehicle's surfaces and maintain that fresh, glossy look.
Seating and surfaces shine after an encounter with specialty cleaning wipes. Keep your leather's color bold with a UV protection kit. For the exterior, a touch-up paint stick works wonders on any small scrapes and BMW Bug, Tar, and Tree Sap Remover makes for fast cleanup.
Practical Tools for Your BMW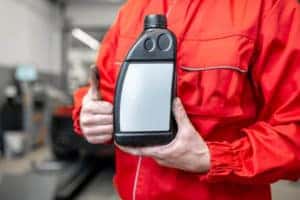 Stop by our dealership for any of the items that keep your BMW running smoothly. These items are small, but essential. We offer engine oil and windshield wiper fluid, too, for a smooth ride and a clear view on your daily commutes.
We also stock the accessories that every driver needs at one time or another. Think of us when you need an ice scraper, tire pressure gauge, or battery-charging tool. Keep your floors pristine and presentable with floor mats in a variety of materials.
If you carry a lot of luggage or loose gear, our cargo storage solutions can provide structure to your trunk area.
Electronic Accessories near Manhattan NY

Upgrade your BMW with our selection of electronic accessories. These items are designed to fit your vehicle, both physically and aesthetically. Expand your high-tech infotainment capacity with a new navigation system or Sirius XM® radio.
We're also a resource for your connective electronic accessories. Plug in with ease, thanks to our selection of charging cables and adapters.
Visit Our Dealership for BMW Accessories near Manhattan NY
For all your vehicle care needs, BMW of Manhattan has you covered. Whether you're looking for tools, cleaning products, electronics, or decorative items, our BMW accessory inventory is ready for your visit.
Stop by our parts department to pick up the automotive items that you need any day. Bring your questions—our team will be happy to point you in the right direction.