BMW Lease Deals near Manhattan, NY

With one of our BMW lease deals near Manhattan, you'll be able to drive a new BMW every couple years while also maintaining a comfortable monthly payment. Keep reading to learn how we help you accomplish that and more here at BMW of Manhattan!
Cruise Around Manhattan in Style and Comfort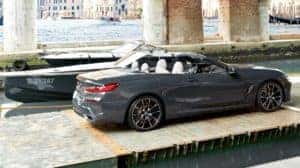 With all the places you can check out in Manhattan, you'll want to make sure the ride that takes you there is comfortable and fun to drive. With a new BMW lease, you get that and much more.
Whether you're heading to your favorite restaurant, looking to spend the afternoon in Central Park, or catching a show at the Bowery Ballroom, your BMW will give you a luxurious ride there. You'll even have smooth performance when heading out on longer trips for relaxing weekends outside the city.
A Range of BMW Vehicles You Can Lease
Before our finance team helps create a lease for you, the first step will be to decide which BMW model you want. Luckily our team can help you narrow down your search by showing you the various models we have and explain the different trim levels of each.
Need plenty of space in your new car for family or friends? The BMW X3 has a spacious interior that will give everyone a comfortable ride. Want a fun-driving sedan to cruise around the city in? The 3 Series has the performance you're looking for.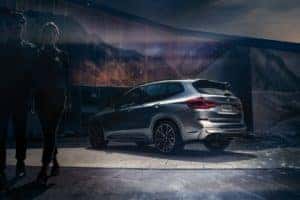 Maybe you're ready to get that high-end luxury car you've been dreaming about driving—like the 7 Series. Whatever type of ride you want, we'll help match you with the BMW model that fits your desires.
Our BMW Lease Deals near Manhattan
Once you've decided on the BMW you want to lease, our finance team will sit down with you to begin developing your payment plan. With a lease, you usually get a lower monthly payment than if you were to buy the car.
This is something we'll strive to provide for you, along with other terms you can benefit from. We'll make sure before you head off in your new car that you're comfortable with each term of your lease, so you can fully enjoy your time behind the wheel of a BMW.
You can even check out our BMW lease deals that are listed on our site. You may just find the model and trim level you want offered at an extremely great rate.
Check Out Our BMW Lease Deals Today!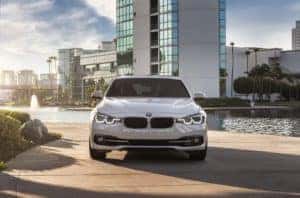 Here at BMW of Manhattan, we're excited to help you find the BMW you've pictured yourself driving. Start now by looking at our BMW lease deals near Manhattan, which are listed on our site, and see which BMW model is right for you.
Then, when you find the car you think you may want to lease, contact us to schedule a test drive. This way, you can experience exactly what it's like to drive a specific BMW model and learn more about all the features it has.