BMW Sedans Review
BMW has a variety of vehicles to choose from, but the BMW sedans alone span a range of different types, from the sporty 3 Series Gran Turismo to the stylish 5 Series. Each of these sedans offers a unique feature or capability that sets it apart, but they all share the excellence in engineering and spectacular performance BMW is known for.
Drivers in Manhattan, Bronx and Queens can learn more about each of these sedan options with our BMW sedans review.
BMW 3 Series Luxury Sedan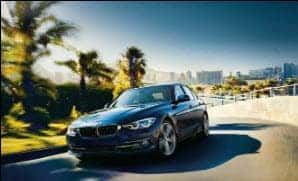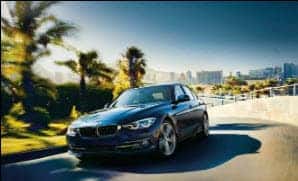 Designed for drivers, the BMW 3 Series sedan has been a coveted lineup for decades. This elegant model comes with a variety of options, including the Sport Line, M Sport Package or Luxury Line, all with customized aspects to suit different driving personalities.
For the new model year, updated rear-wheel driving dynamics, TwinPower Turbo engines and a fine-tuned suspension give the 3 Series sharper performance and a sportier ride, without sacrificing the quality and reliability this vehicle is known for.
BMW 3 Series iPerformance Sedan
An expansion on the traditional 3 Series, the iPerformance sedan uses an electric motor and petrol engine to provide low fuel consumption in a high-performance vehicle. Traction and agility are improved as well, giving the iPerformance sedan excellent driving dynamics that are unexpected from a fuel-efficient vehicle.
The iPerformance sedan can be conveniently recharged from the electric mains for long distances, and there are three driving modes to maximize the engine's capability. Choose between urban driving, long distance driving and day-to-day driving to get the power or efficiency you need for the conditions.
BMW 3 Series Gran Turismo Sedan
The 3 Series Gran Turismo is a spacious, stylish sedan with sportiness and athleticism. This option focuses on interior space and upscale design, but the TwinPower Turbo engines and active rear spoiler ensure that it has the performance and capability you want.
BMW M3 Sedan
The M3 sedan is all about sport, with precise, agile handling, a powerful M engine and a six-speed manual transmission or seven-speed double-clutch automatic transmission. The specially-tuned adaptive M suspension and sports M exhaust system are some of the motorsport-inspired innovations that give this sedan so much power and agility for a truly exhilarating ride.
BMW 5 Series Luxury Sedan
Style is important, and the 5 Series sedan leads the pack with elegant aesthetics and innovative technology. This sedan will give you the performance and handling you want, packaged in a classic design that ensures it will attract everyone's attention.
BMW 7 Series Sedan
Combining flawless craftsmanship and revolutionary mechanical redesigns, the 7 Series is a high-end luxury car with the agility of a sports car. A carbon core was added to reduce the weight, so the 7 Series can tackle tight turns and accelerate with ease, without sacrificing the spacious cabin and exceptional comfort for passengers.
Test Drive Our BMW Sedans at BMW of Manhattan
Whether you want an elegant sedan for business, a high-performance sports model for some excitement, or a fuel-efficient option for your daily commute, there's a great match for you in the BMW sedan lineup.
Drivers in Manhattan, Bronx and Queens can learn more about the variety of BMW sedans by visiting BMW of Manhattan. Contact us today to see what's available and schedule your test drive!