BMW Service near Queens, NY
When you've got a BMW sedan, coupe, or crossover that helps you navigate the streets of Queens, whether you're pushing the pedal to the metal on Grand Central Parkway, or you're cruising down Hillside Avenue, it's important to make sure that your vehicle is in great shape. Whether it's time for an oil change, you need to replace a filter or two, or you're in need some repairs and adjustments, finding BMW service near Queens is imperative if you want to continue the joy of driving your luxury German car.
Luckily, BMW of Manhattan is here to help you along the way so you can continue to enjoy your adventures in your BMW model! Schedule you service appointment now!
The Importance of Finding Certified BMW Service near Queens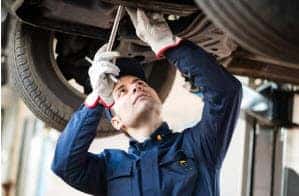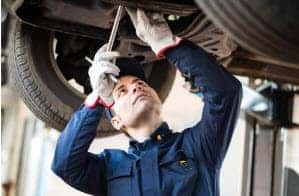 As you're well aware, your BMW is a fine-tuned machine that encompasses expert craftsmanship and engineering. That means that you'll need specialized service in order to make sure that your vehicle is getting the exact service and attention-to-detail that it needs to continue its strong performance. Our dealership Service Center is equipped with the latest tools and technology that allow our Certified Technicians to not only run thorough diagnostic tests, but to make sure that they're providing the necessary service to your vehicle in order to get it back out on the road to perform at its best.
The Benefits of Regularly Scheduled BMW Service & Maintenance
One of the major advantages of having BMW service near Queens is that you'll be able to stay on top of the manufacturer recommended maintenance schedule. Services like oil changes, tire rotations, fluid top-offs, and thorough inspections are important for the health and longevity of your vehicle. By following through on your vehicle's services at the right intervals, not only will your vehicle perform at its optimal and most efficient, but you'll also be able to get more miles and years out of it.
Another benefit to regularly scheduled service and maintenance at our Queens BMW Service Center is that our technicians will be able to spot any issues or irregularities with your vehicle, whether its signs of wear or damage. Having spotted these issues early on, not only can our BMW Certified technicians provide the right service and repair, but you have potentially avoided an automotive issue down the road that could've led to your vehicle being immobile and requiring some costly repairs.
Getting OEM BMW Parts near Queens
While we recommend that our Certified Technicians perform the important services on your vehicle, we're proud of drivers who like to perform their own maintenance. However, in doing so, you'll want to make sure that you're using the right parts for the job. That's why we have a Parts Center, so you can order new filters, windshield wipers, or even some accessories for your vehicle. These parts are specifically designed for your vehicle and are made from higher quality material than the aftermarket parts that you'd find in an auto parts warehouse. By using the exact part or component for your vehicle, you'll be putting off a replacement in the near future.
When you're in need of service for your BMW, you can always schedule an appointment with us at BMW of Manhattan to get started! We're always happy to help drivers in Queens with their automotive service so they can continue enjoying the experience of driving their BMW!