BMW Tire Service

When you're driving your BMW around Manhattan, Queens, and the Bronx, NY, your tires are probably one of the last things on your mind. However, tire maintenance is one of the most essential types of vehicle care. If you're looking for BMW tire service, let us at BMW of Manhattan help you.
Types of Tire Service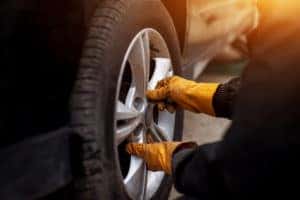 While we are always here for all your service needs, you should regularly take care of your tires. Ensuring they are consistently in good condition will go a long way in improving the quality and safety of your drives around town.
We can help you with such tire services as:
Winterization
Alignment
Rotation
Repairs
Replacement
Whether you have a flat, need new tires, or just need a rotation, we are ready to take care of your BMW.
Benefits of Tire Care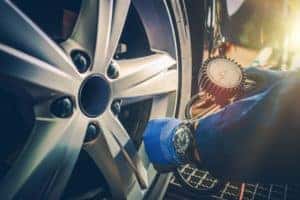 Taking care of your tires will ensure you have a smooth and safe ride, and it can also save you money in the long run.
For example, services like tire rotation and alignment help make sure that you get the most out of your tires, so you won't have to replace them more frequently. By rotating them every six months to a year, you ensure that each tire is getting even wear. And alignments can make sure that your tires make proper contact with the road and not get more run down on one side.
Winterization is another essential—and often overlooked—aspect of tire care. Making sure you have tires with the right tread to deal with snow and ice is one of the easiest ways to prepare for safe drives in the winter months.
You'll also find that we offer a number of service specials designed to make your BMW vehicle maintenance easier. From alignments and rotations to oil changes and more, check and see if we have a special that works for you.
Get Your Tire Service Today
If you have more questions about tire care, check out our collection of resources about tire maintenance and more. And remember that our service team is always here to answer all of your questions about tire service and general vehicle maintenance.
Ready to get back on those roads around Manhattan, Queens, and the Bronx, New York? Reach out to our service center at BMW of Manhattan today!