BMW X5 Lease
The BMW X5 is a luxurious midsize SUV that offers a perfect blend of both style and power. If this happens to be a vehicle that you're interested in, you have great taste. But, are you thinking of buying or leasing the BMW X5? If you're not entirely sure of purchasing this vehicle, or it isn't in your budget, a BMW X5 lease may be a great option for you.
Leasing is a great and simple way to get behind the wheel of the vehicle you want. If you're in the Manhattan, Bronx, or Queens area, and you're considering leasing this midsize SUV, our team at BMW of Manhattan is here to help you. We'll provide you with some knowledge about leasing a BMW so you can be prepared the day you decide you want to experience the BMW X5.
Benefits of Leasing the BMW X5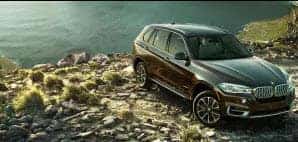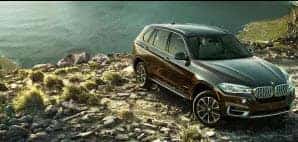 There are plenty of reasons why you should lease the BMW X5. The first reason is that leasing is very different from buying, in that you get to drive the vehicle around for a period of time, but you're not tied down to it. When your lease term is up, you have two options: You can return the vehicle to the dealership, or you could consider buying the vehicle if you enjoyed driving it.
BMW X5 Signing Fee
When you buy a BMW X5, one of the first steps is the down payment. Drivers usually put down 15-20% of the vehicle's value; of course, they could opt for more to help reduce their monthly payments. But when it comes to leasing, you won't have to drop a major down payment because you're not actually paying for the car; you're paying for the use that you'll get out of it. Generally, you'll just have to pay a signing fee, the cost of which will depend on your credit score.
Understanding Your BMW X5 Lease Terms
The deal on your BMW X5 lease depends on your credit score. If you have good or great credit, you can be considered a "well-qualified buyer." The benefit of being a well-qualified buyer is that you'll owe less money at signing and you can even get a shorter lease term.
Not sure how to lease a car? The BMW lease experts explain here. 
Lease Mileage Restrictions
A lot of drivers consider the mileage restriction with leases as "the catch." However, mileage restriction isn't at all bad. In fact, the Mileage Adjustment Program allows you to avoid getting charged by the excess miles. You can purchase excess mileage at a discounted rate so you don't get charged for going over during the lease end.
Leasing the BMW X5 in Manhattan
At BMW of Manhattan, we're always thrilled to help drivers get behind the wheel of their preferred BMW model. Leasing is a fairly easy and quick process, so if you're interested in driving the BMW X5, check out our current offers, then stop by and see us.
BMW of Manhattan is proud to serve drivers in the Manhattan, Bronx, and Queens areas.